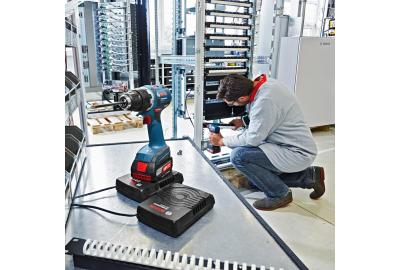 So far this year, Bosch has been on full power with the launch of their 5.0Ah battery and the introduction of ERC, Electronic Rotation Control on their Robust series range of cordless tools. It doesn't look like they are set to slow down any time soon.
Last month we attended the Bosch Cordless Summit 2014 where we saw the latest Bosch innovation – the 18v wireless battery charger – the first wireless battery charge in the tool market. This will allow you to simply put your drill down on the charging plate in between uses, without removing the battery and the battery will get charged.
Bosch have now added the 5.0ah Coolpack battery to their 18v range of blue power tools.
Recent times have seen brands introduce their 4.0Ah batteries to the market, Bosch have taken one step ahead with their GBA 18v 5.0Ah Li-ion battery. Stock will be landing any day now! It will provide up to 25% longer run time than the 4.0Ah without increase the size or weight of the battery.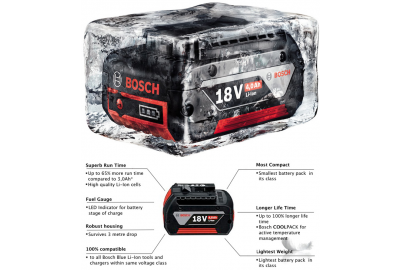 While on the jobsite everybody wants more power from their cordless tool. This extra power can be provided by larger motors, which in turn need higher capacity batteries that can get the power to the motor faster. This allows the motor to run for longer.