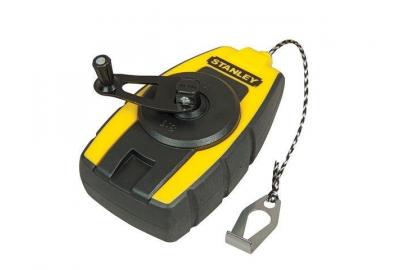 After the success of Stanley's special edition 50th anniversary Gold Powerlock 5m tape measure 0-33-361, Stanley have launched 4 more measuring and layout tools for every tradesman to add to his collection.
First off we have the Stanley mini chalk line 0-47-147. It is compact in size yet light and durable. Fitted with a 3:1 rewind gear ratio meaning the line retracts 3 times faster than a standard 1:1 reel.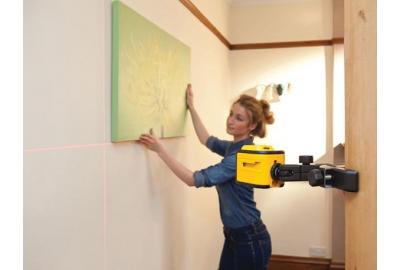 So first of all…what is a laser? It stands for "Light Amplification by Stimulated Emission of Radiation". A diode is used to create a concentrated laser beam of light in one wavelength. The shorted the wavelength the brighter and more visible the laser beam. Stanley lasers have a standard wavelength of 635 nanometres, which is suitable for use up to 30m.