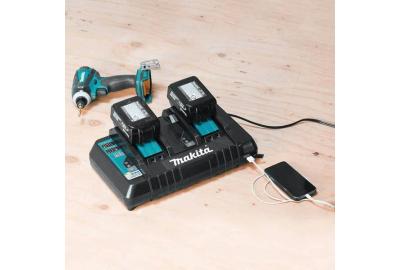 Makita offer the worlds largest cordless tool system powered by 18v lithium ion batteries so they need to ensure the essentials of this system - the batteries and charger - meet your demands.
Downtime on the job is always a frustration, although it may give you time to make a quick brew, you certainly dont want to be waiting an age for your batteries to re charge.
The Makita Rapid Optimum Chargers give you up to 3 x faster charging. These are included in many LXT cordless kits.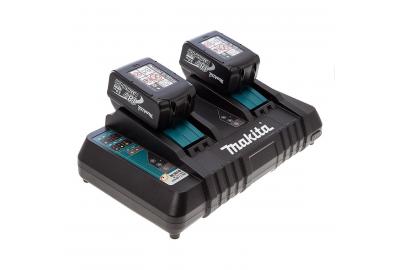 We may be nearing the end of year of Makita's 100th anniversary but this doesn't mean there is no news for us to bring you on Makita's brilliant innovations.
With us all leading busy lives whether that be with work or home life, time saving products are very much sought after. This combined with the expansion of Makita's 36v power tools using two 18v batteries, there has never been a more vital item than the Makita DC18RD dual port charger.