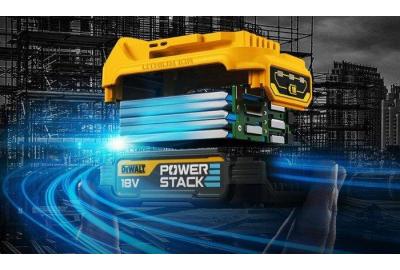 Dewalt Powerstack battery technology - the most powerful, compact and lightest weight battery due early 2022!
​
Get ready for performance like you've never seen before. The 18V Dewalt Powerstack Compact Battery utilizes revolutionary stacked pouch battery cell technology.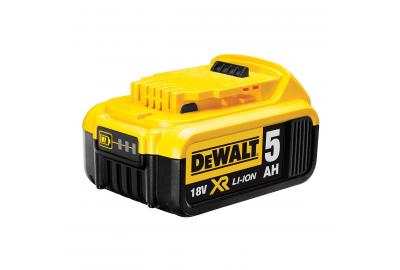 With recent addition of the Makita BL1850 and Bosch 18v 5.0Ah battery we knew we wouldn't be waiting long for the Dewalt 5 amp battery to arrive.
The great thing with this battery is that it will fit any existing Dewalt 18v Li-Ion tools. Also, Dewalt have worked hard to make sure that an extra amp doesn't mean extra weight. The 5.0Ah battery weighs almost identical to the 4.0ah battery.