​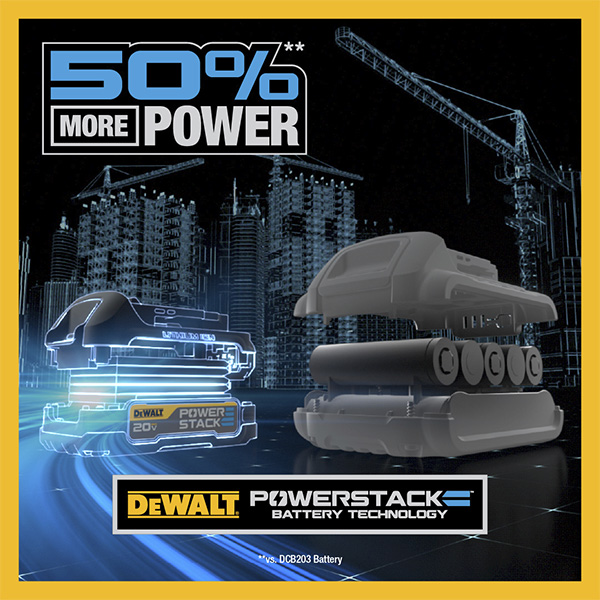 ​
Packed with power - delivers 50% more power and features stacked pouch battery cell technology capable of delivering double the lifetime and 50% more power vs DeWalt 2Ah compact batteries.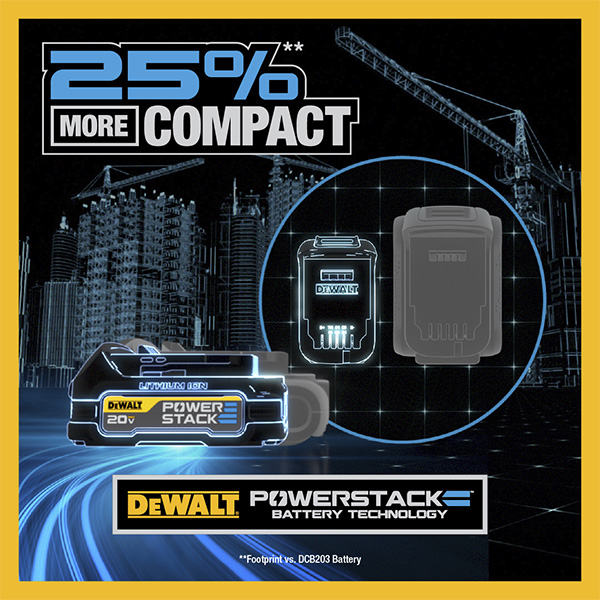 ​
Works in tight spaces - Maximize space in your toolbox and get into hard to reach areas with a battery engineered 25% smaller. This smaller battery will enable you to manoeuvre into those hard to reach areas and tight work spaces.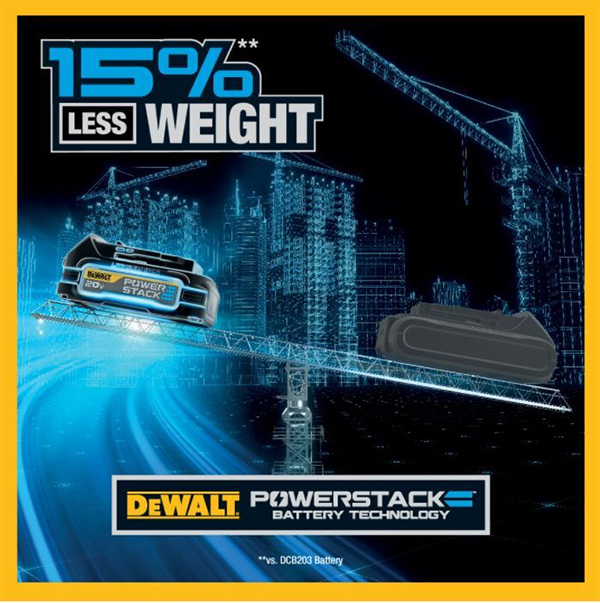 ​
Won't weight you down - Work overhead with a powerful battery weighing in 15% lighter.
Delivers more power (v DCB183). Dewalt say Powerstack their Powerstack battery will deliver twice the lifespan, with respect to charging cycles, compared to their compact battery which will further realize the full potential of the cordless jobsite of the future
To top it all off, the Dewalt Powerstack 18v XR technology is compatible with all
Dewalt 18v XR tools and chargers
.
Stay tuned for more details on this exciting new Dewalt development!