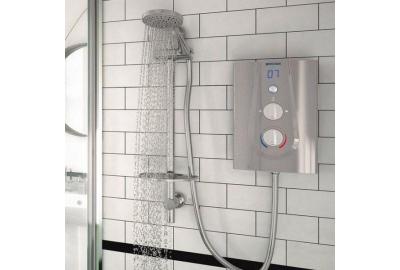 The Bristan Joy Thermostatic electric shower offers a modern design with a smooth, flat surface which makes it incredibly easy to clean. Adding to the current Bristan Electric Shower range this Thermostatic Electric Shower is the only shower in the Bristan Electric Shower Range that has the facility to regulate water temperature with its Thermosafe function.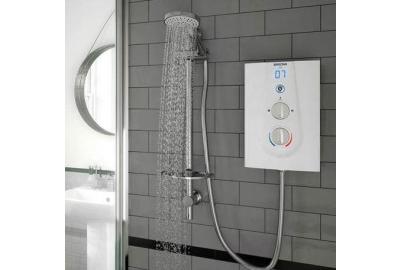 The Joy is part of a new range of Bristan Electric Showers including the Bristan Smile, Bristan Glee, Bristan Joy, and Bristan Bliss electric showers.
The range boasts some very modern features, such as digital display with clear temperature indication, and phased shutdown which helps reduce limescale build up & prevents short, sharp blasts of hot water for the next user.