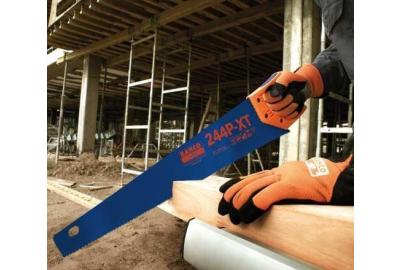 Bahco's latest handsaw certainly stands out from the crowd and we cannot wait to get our hands on it. The new Blue44 saw is set to arrive in September, so the waiting will be over shortly.
This saw is great for cutting coarse or thick wood materials. The Blue44 is low friction due to its powder coating which is magnetically bonded giving great performance in wet or dry wood. This coating also makes the saw rust proof.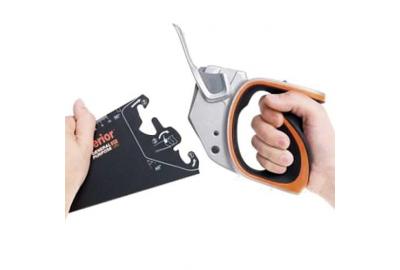 Bahco are celebrating their breakthrough in designing and manufacturing the world's first ergonomic hand tool. Their first ergonomic screwdriver protected hands and was more comfortable to use than traditional tools.