Bahco's latest handsaw certainly stands out from the crowd and we cannot wait to get our hands on it. The new Blue44 saw is set to arrive in September, so the waiting will be over shortly.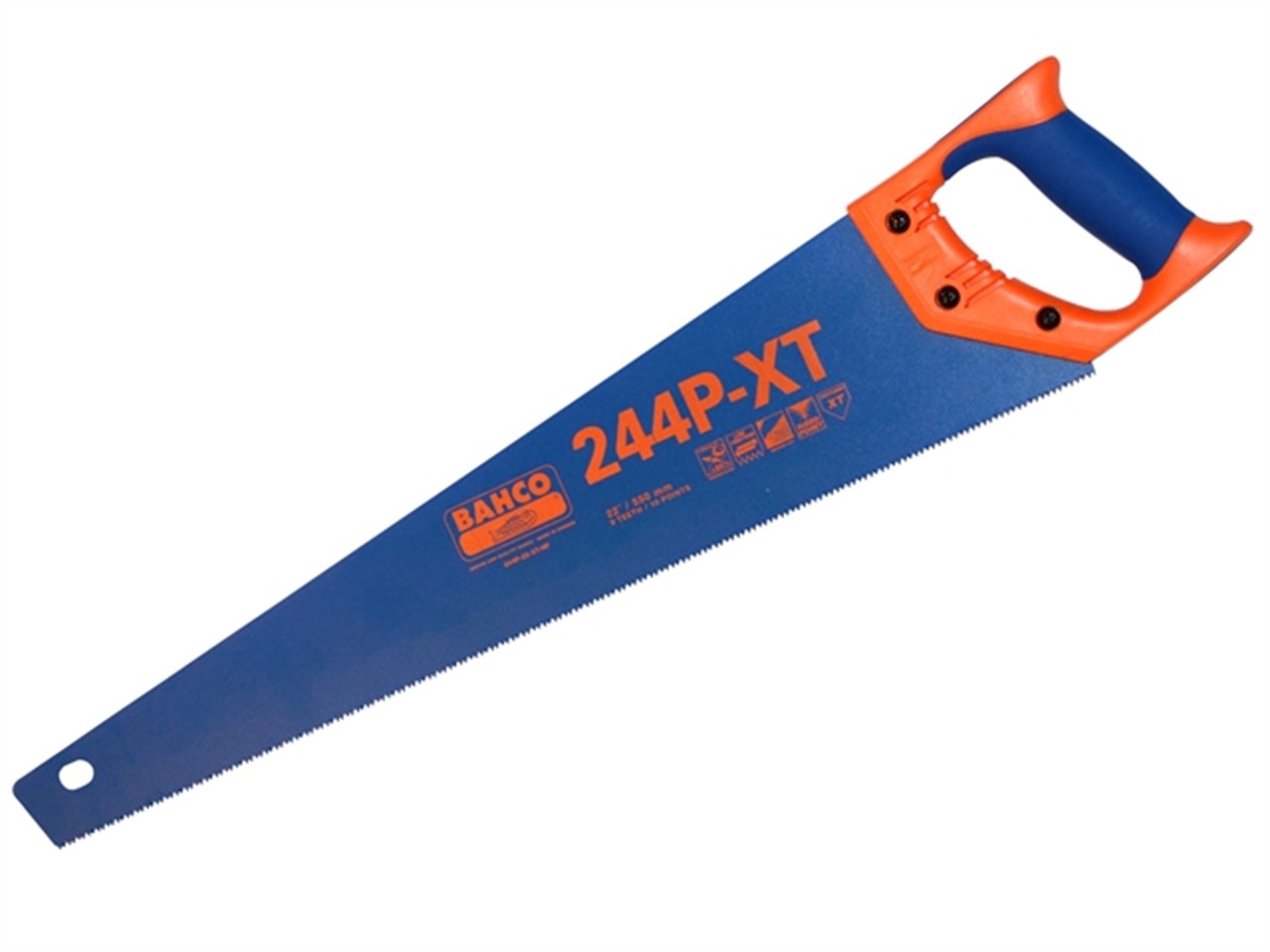 This saw is great for cutting coarse or thick wood materials. The Blue44 is low friction due to its powder coating which is magnetically bonded giving great performance in wet or dry wood. This coating also makes the saw rust proof.
The Bahco 244P-22-XT-HP saw has unique XT teeth. It's essentially 2 sets of teeth for the price of 1! 1 set cuts and 1 set clears. This means it is a quicker cutting saw compared to their standard UT hand saw. The Blue44 saw has a 20% thicker blade than their standard saw which gives better stability and precision.
The unique XT teeth and low friction powder coating sees this new saw outperforming its competitors.