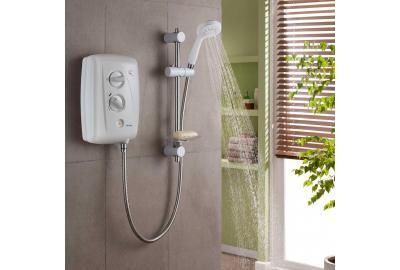 Triton T80Z Fast Fit – The Ultimate Retro Fit Shower
Do you want an easy installation? Try the new Triton T80Z Fast-Fit Electric Shower.
This new addition to the Triton T80 family has Triton's revolutionary Swing-Fit™ terminal block which allows left and right hand cable connection.
Simply move the terminal block to the side of the unit you require, screw into place and connect. It really is as easy as that!
This unit also features Triton's unique 180° fully reversible Swivel-Fit™ water inlet. This allows left and right hand pipe connection. Simply swivel into place, screw to secure and connect your pipework, making it ideal for replacing existing showers.
In additon to this the Triton T80Z Fast Fit also has 8 water entry points, 6 cable entry points and adjustable distance fittings between shower rail fittings.