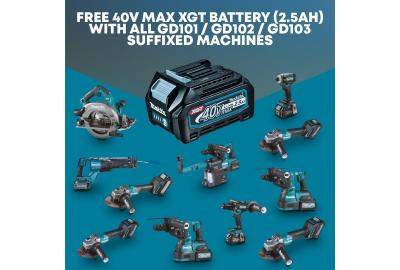 Makita have another fantastic redemption offer!
Makita are offering a FREE XGT 40v 2.5Ah battery with the purchase of a qualifying Makita XGT Kit.
Qualifying models must be purchased by 31st March 2021 and registered within 28-days.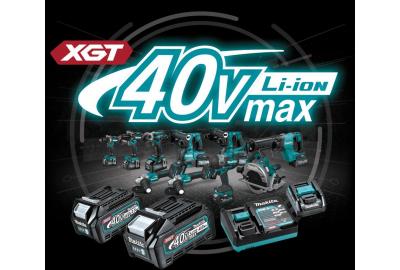 Makita have launched the new 40V max XGT cordless power tool range which is a standalone system.
The XGT 40v range is suitable for higher demand industrial applications. It is not just a case of a bigger battery meaning more power, Makita have developed their battery technology and motor engineering to work together to ensure optimum performance.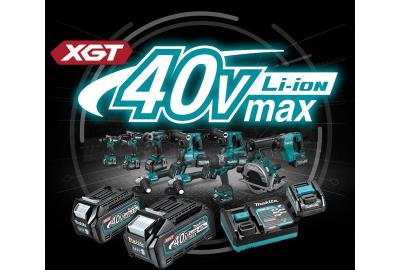 Since the launch of 18V 'LXT' in October 2005, Makita have led the way in cordless tool innovation and technology. The continue to look for constant improvement in designing innovative products for the construction and garden machinery sectors and this will soon see the launch of a new generation of high power 40V Max 'XGT' cordless products.