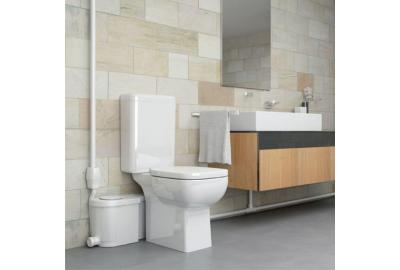 Stuart Turner Wasteflo – Offering a Flexible Macerator Solution
Stuart Turner, best known for its ranges of Shower pumps, has strengthened its portfolio with the addition of the 'wasteflo' brand, which includes a range of macerators and lifting stations. They are compact and simple to install and come with a removable watertight cassette system for easy and clean access, without having to remove pipework or the appliance for servicing.
With low noise levels, Stuart Turner wasteflo products can be situated anywhere. even in places such as bedrooms, loft spaces, stairwells, cellars and within kitchen or bathroom furniture, offering a range of flexible options to create a bathroom, kitchen or utility room anywhere in the home. The Stuart Turner wasteflo range comes with a 2 year guarantee and is supported by the Stuart Turner Pump Assist customer service team.