For over 55 years, Monarch Water have been enhancing and enriching the wellbeing of its customers, through protection against hardwater and delivering the many benefits that soft water brings into homes.
Monarch offer a comprehensive range of wellbeing water products that provide the ultimate in purified, filtered and instant boiling water drinking systems. Their range of products not only provides some of the best and healthiest drinking water available in your home but can also help improve efficiency and eliminate single-use plastics.
Monarch HE Domestic Water Softeners
Monarch Water offers a range of electric water softeners to meet the needs of even the largest families designed to treat your hard water, reliably and efficiently, giving you the best water in your home. As well as coming complete with a 7 year parts and 2 year labour guarantee, Monarch HE softeners are now WRAS approved.
Monarch Reverse Osmosis Machines
Monarch's Capricorn, Libra and Gemini Reverse Osmosis systems provide the purest water available for your home. The systems use a semi-permeable membrane to provide the best quality drinking water available, removing the water of everything, including scale, scum, heavy metals, chemicals, and microorganisms.
They are quick and easy to install as well as compact in design allowing them to suit even the smallest of spaces. A purified water tap is included with all models.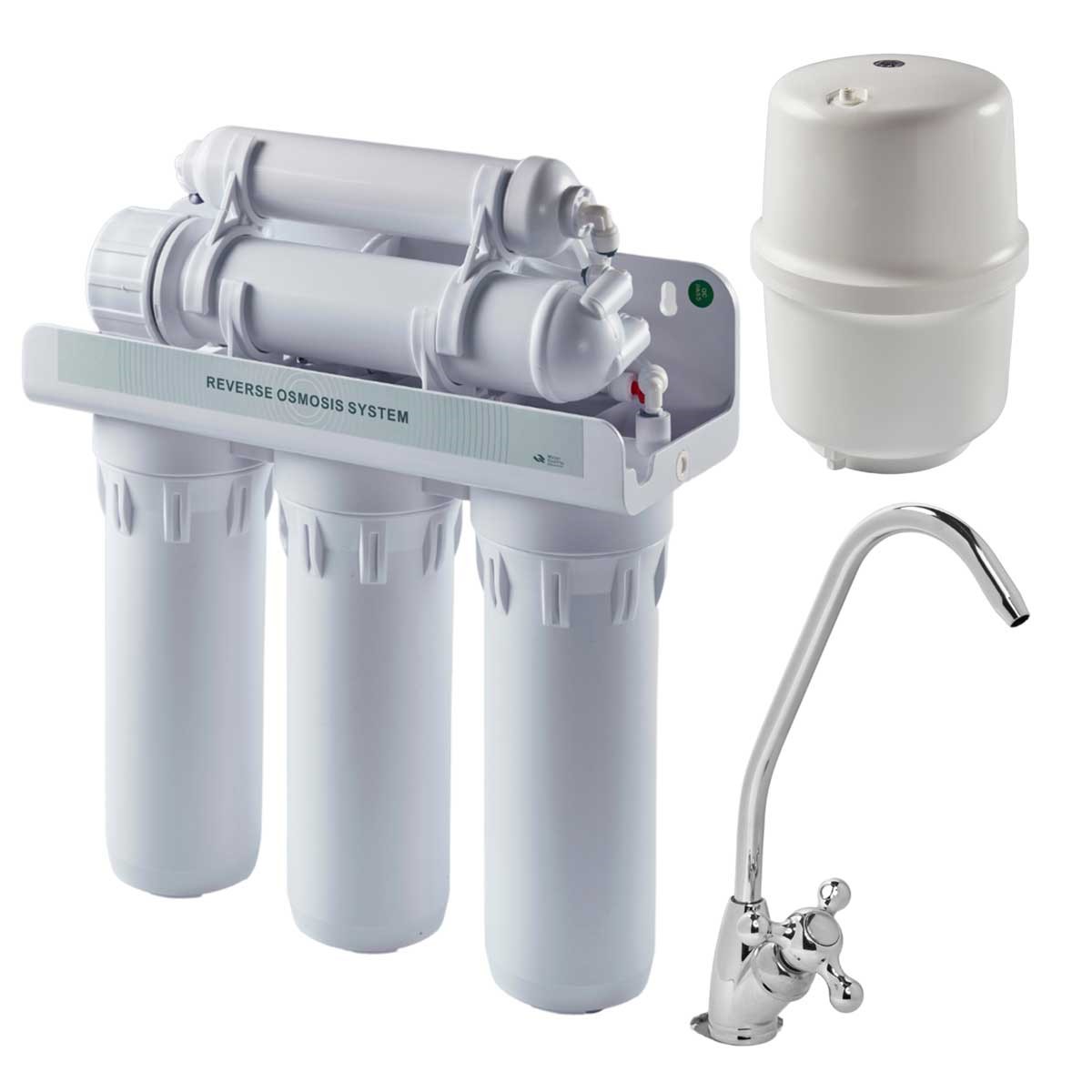 It is important to replenish the water with the healthy minerals that naturally occur such as magnesium, potassium and zinc. All of the R.Os use a high quality remineralising post filter. The remineralisation filters contain clever mineral balls with coconut carbon, to refresh the taste, adjust the odour and very importantly, add the essential minerals back into the water.
Monarch Water Filter Systems
Monarch's LSF140 and LSF240 filters removes/reduces unwanted impurities in water such as scale, chlorine, herbicides and pesticides, giving clean, ultra clear and fresh tasting water with every dispense.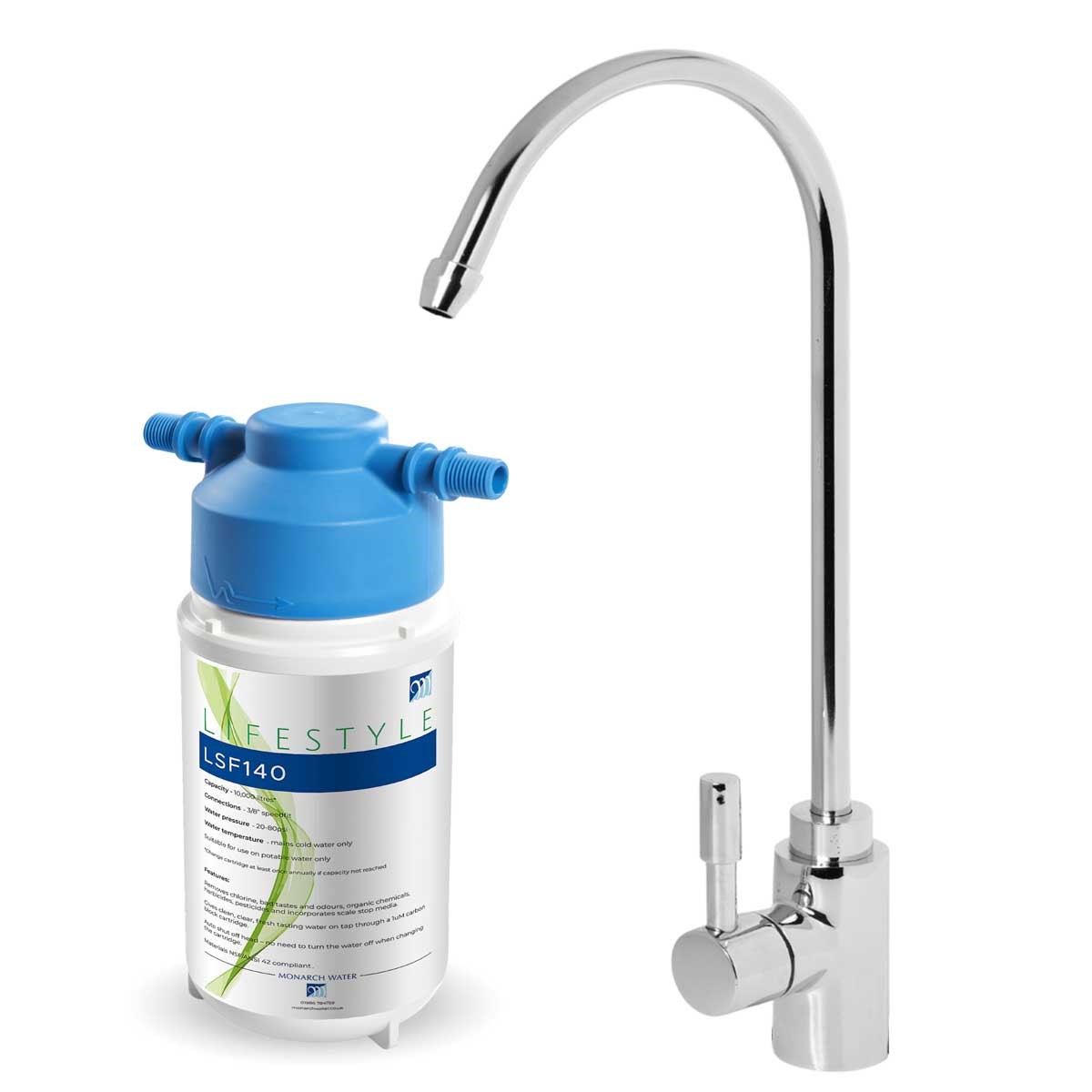 The filters feature clever auto-shut off heads, which allow the user to change the cartridge without ever having to turn the water off. These compact filters deliver surprisingly high capacities and cater for all lifestyle needs, coming complete with the sleek Bari tap.
Monarch Three-Way Taps
Monarch's three-way taps provide healthy filtered drinking water alongside cold and hot water using a tri-flow design from two beautifully crafted levers.
The Aries, Taurus and Virgo taps all come with a LSF140 filter to remove chlorine, bad tastes, odours, organic chemicals, herbicides and pesticides whilst also helping to prevent scale.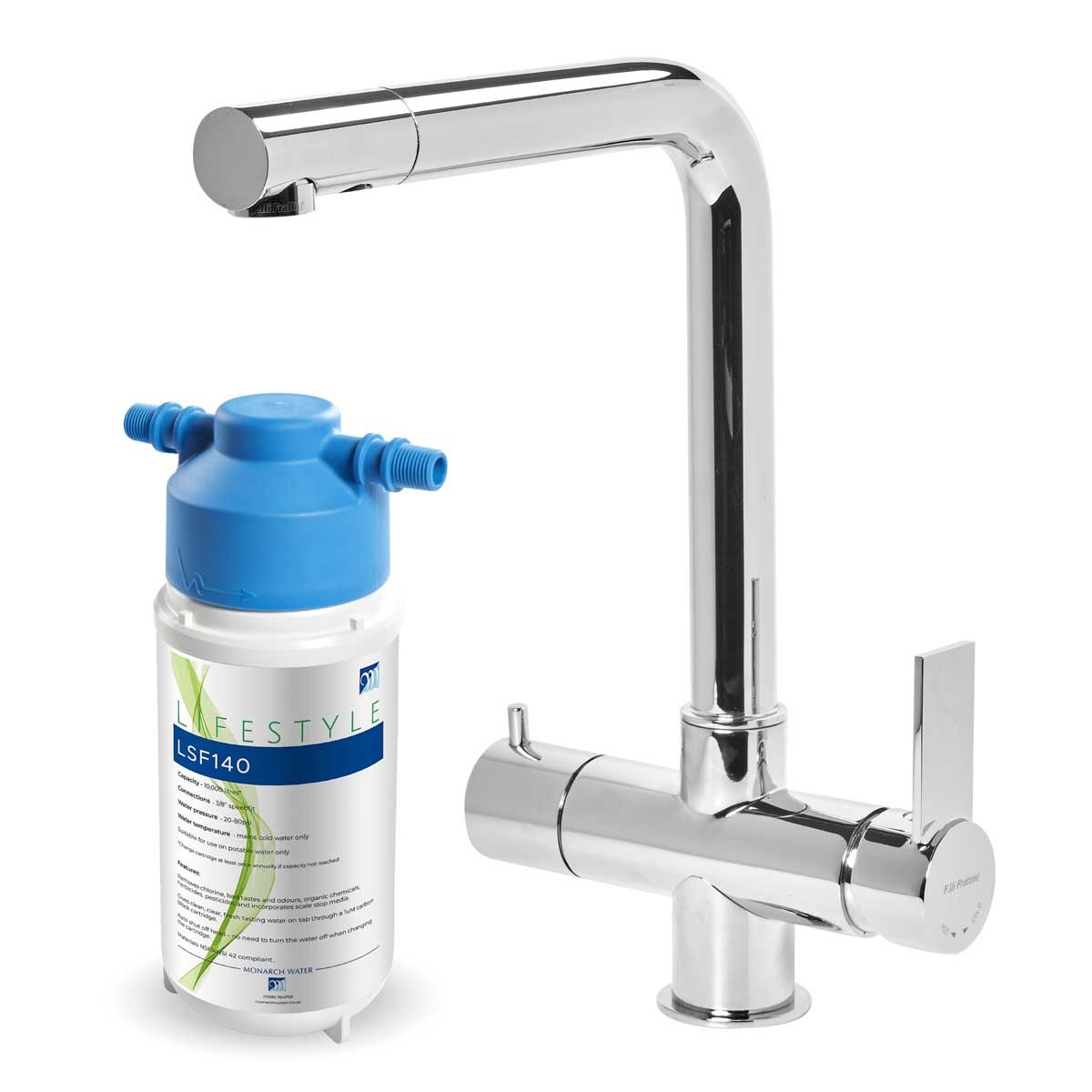 Monarch Boiling Kettle Taps
Monarch's instant boiling kettle taps are designed to make the perfect hot drink, they instantly dispense 98°C hot water through a choice of two specially designed faucets.
The Scorpio delivers instant 98°C hot water whilst the Aquarius delivers the same perfection for hot drinks but also dispenses cold filtered water. Complete with Monarch's LSF240 filters which remove scale and scum, bad tastes, odours and organic chemicals.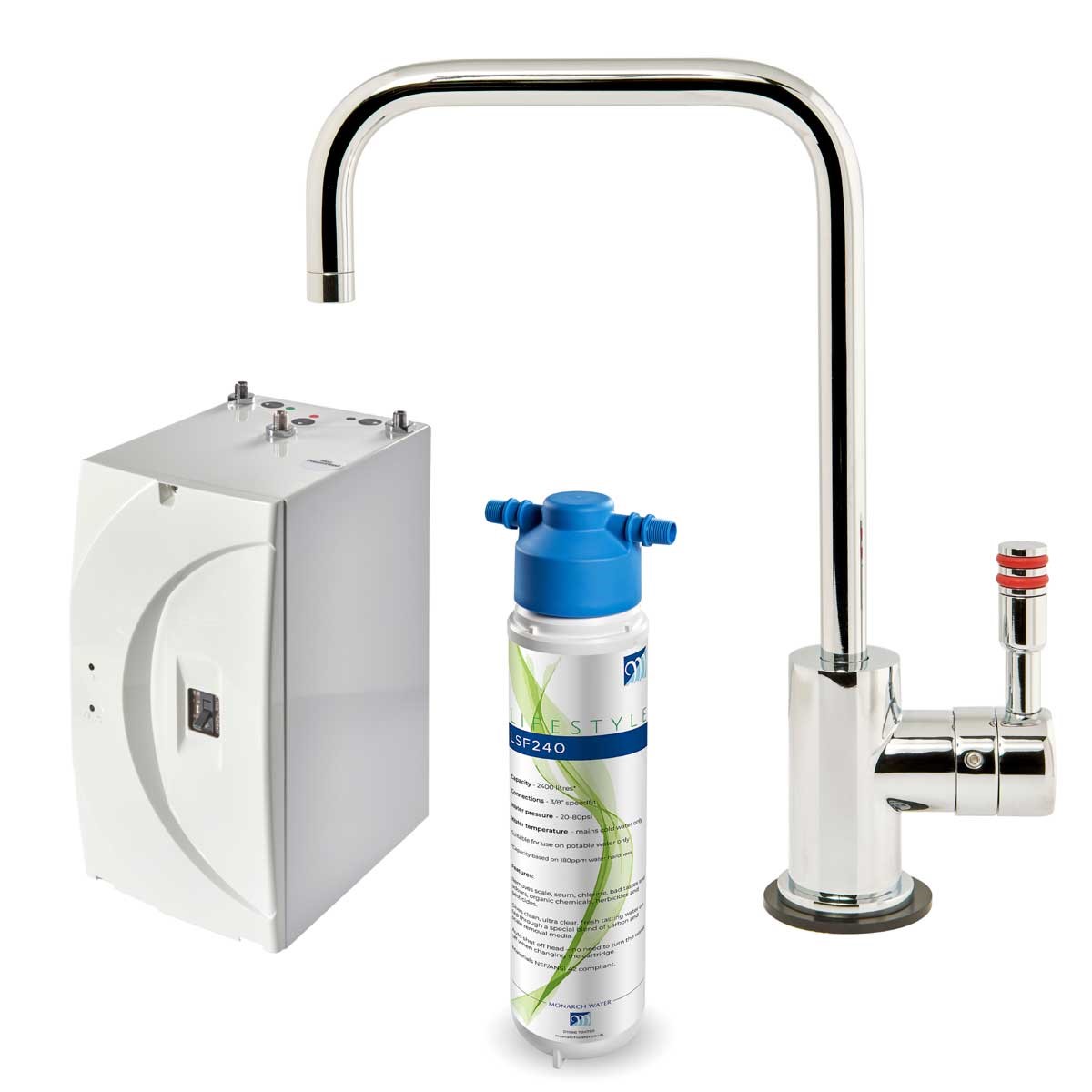 The taps have been designed with child safety in mind featuring child-proof safety locks on all hot water levers and are made using a specialised anti-scald material, preventing scalding at touch.
The under-the-sink hot water tanks are compact with a small design footprint, easily fitting under any kitchen sink.