If you are experiencing poor water pressure or flow via your combi boiler or mains pressure fed heating system, then Salamander Home Boost is the perfect low cost, compact, water fitting compliant, solution to help 'Boost' your pressure.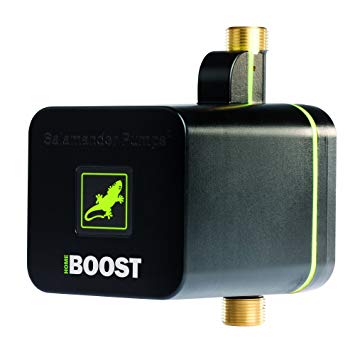 There are over a million combi-boilers installed each year, and for many installations poor flow can be a problem. A common solution is to replace the incoming mains water supply, which can be laborious and can be cost prohibitive.
The Salamander Home Boost provides a much simper solution for home owners, those living in smaller houses and especially those living in flats, where space is limited and the replacement of a mains water supply could be very difficult.
Home Boost is clever, compliant and simple to install. This gives professional installers another solution to poor water flow issues, one that is compliant with the water regulations and will help customers to reach the potential of their appliances, where other solutions may not be practical.
So if you are on a Gravity Fed System or a High Pressure System Salamander Pumps have the Solution for you!