SO HOW DID A PLUMBING CAREER ENABLED MARK WEBSTER BECOME A DARTS CHAMPION?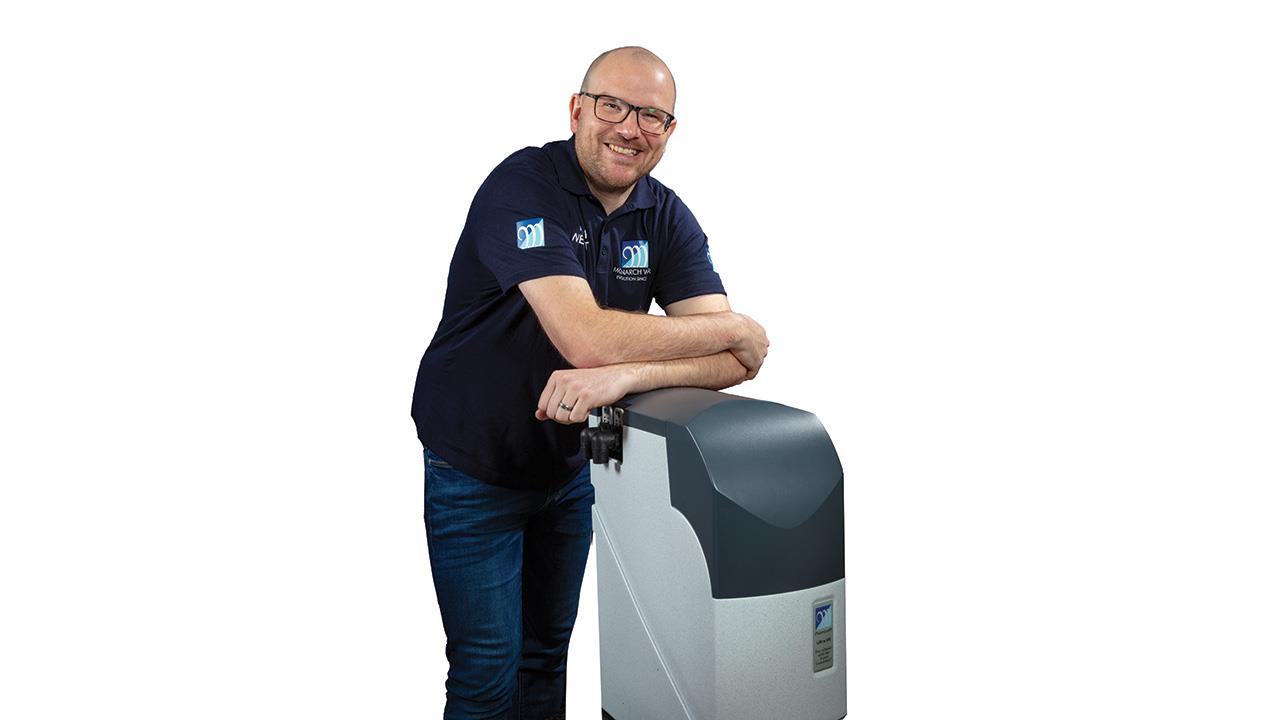 Monarch Water interviews Mark Webster, the company's new Brand Ambassador, about how a career in plumbing and heating has helped him become one of the best darts players in the world.
Mark Webster may seem familiar to many readers and for a very good reason – he is a former world darts champion and remains a significant presence on the circuit. However, Mark is also a qualified heating and plumbing engineer; a profession he continues to exercise alongside his successful careers as darts player and sports commentator on TV.

Starting out
It was at the age of 18, when studying business administration at the University of Liverpool, that Mark started playing darts in a local pub. The left-handed Welshman had a knack for the sport and soon conquered the local pub darts league.
While continuing to study, Mark racked up some impressive games in the Super League while playing for the county and Wales. However, his commitment to the sport meant that he was away a lot, so he took the decision to leave university in 2004.
"I remember going to South Wales with my dad to darts competitions and receiving £700 [in] prize money," recalls Mark. "When I started playing in tournaments abroad for ranking points, the prize money was considerably more. I broke into the top-level darts scene in 2006 when I won the European Cup."
Forward thinking
Although playing darts was proving to be lucrative, Mark wanted to learn a trade. A few of his friends were in the heating and plumbing industry, so that's where he started his search for an employer, sending letters to local businesses.
"Tony Kelly, a one-man-band operation, took me on and organised my apprenticeship with Llandrillo College, where I studied one day a week for four years and gained my level two and three gas certificates," he says.
As his darts career gained pace, Tony realised that Mark needed to work for a larger company that had enough staff to enable him more freedom to travel to and from games both in the UK and abroad.
"Tony was a fantastic boss," enthuses Mark. "He got me a job with a bigger company called GGS Heating and even managed to get me sponsorship to play darts. GGS gave me the freedom to have time off whenever I needed to play darts or even practice, which was a great help."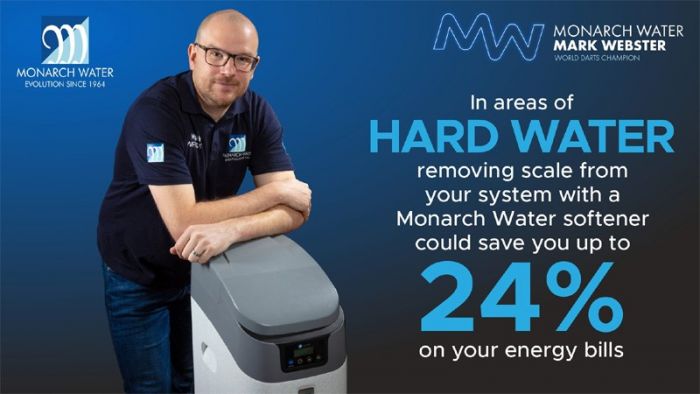 Breaking through
By 2007, Mark had won the World Cup and was runner-up in the International Darts League. The following year he won the British Darts Organisation World Championship, beating Simon Whitlock in the final at Lakeside. That same year, Mark won the Europe Cup, which left him holding three titles, all while completing his plumbing course. Mark became a full time professional player in 2009, joining the Professional Darts Corporation, finishing third in his debut PDC World Championships in 2010, taking home £60,000 prize money, and breaking into the top 32 players in the world.
In 2010, Mark represented Wales, alongside Barrie Bates, in the inaugural World Cup of Darts. Although Mark won both of his singles matches, the pair were runners-up.

The next year, Mark's good form continued when he reached a second successive semi-final at the 2011 World Championships, beating then 15-time, and defending champion, Phil Taylor.
Within two years of starting his darts career, Mark had broken into the top 16 and was selected to play in the 2011 Premier League. He has one of the highest averages in the history of the tournament, averaging 110.9 in his game against Adrian Lewis.
Moving on
Although his employer was supportive of his darts career, Mark knew that being part of the Premier League meant that he would be touring around the country, which would make it difficult for him to be a reliable employee.
"I was making decent money from playing darts, so I decided to leave GGS and focus on the game," explains Mark. "Since then I have been working part-time as a plumber, which fits in around playing darts."
Mark admits that being a famous face can sometimes mean that he gets a little extra attention on jobs, which can add to their length. However, he takes it all in his stride.
"After I had won the World Darts Championship, my first plumbing job when I got back was at a school," recalls Mark. "They wanted me to come in and meet the children and take photos, so I ended up plumbing and making a personal appearance."
After making the decision to take some time off following an injury, Mark currently works as an analyst and commentator for Sky Sports and ITV.
"I really enjoy commentating as it keeps me involved in the sport and I see some great talent coming through," says Mark. "At first I was a little bitter that I couldn't play, but now I love it, being able to be with friends and watch the sport. However, I hope to be playing very soon."
In 2021, Mark become Monarch Water's Brand Ambassador to help raise awareness of the problems hard water causes and the advantages of installing water softeners.
"My background in plumbing meant I had previously installed Monarch Water's products and was aware of the financial and lifestyle benefits they bring," says Mark.
"At a time when the cost of living has gone through the roof and environmental issues are a genuine concern, I am pleased to champion products that can help homeowners lower energy bills and improve the water quality in their homes.

Monarch Water Softeners - Market Leader in the UK for high performance water softeners

Monarch HE Water Softener
For over 50 years Monarch Water have been producing water softeners that protect your home from hard water. Monarch are a leading UK manufacturer and distributor of high quality, high performance water softeners, water filters and purifiers, scale and corrosion inhibitors, taps and calcium filters. Monarch Water have product to protect the domestic, food service and commercial markets.
Time and again a Monarch Water softener has been the number one choice for plumbers and installers nationwide. The Monarch Midi Water Softener has proven to be the the nations favourite and is the number one water softener in its class.
A Monarch water softener will...
- Improve your quality of life
- Protect your home
- Save you money
- Save on energy bills
- Reduce the occurance of skin conditions
- Remove limescale to make surfaces more hygenic
The installation of a Monarch Water Softener will give you whole house protection and stop limescale in your home. A water softener will protect your white goods, basins, tiles, showers and boiler from the damaging effects of limescale.
The Monarch Water softener range is one of the most economical water softeners on the market. The Monarch Midi Water Softener will use up to 56% less salt than other water softeners. Monarch Water softeners have the highest flow rates on the market and have installation kits to suit 15mm, 22mm and 28mm supplies.