At last, Makita have the radio you have all been waiting for!
The Makita DMR115 job site radio is not only a DAB Digital radio but it features bluetooth technology.
DAB+ is the current standard across much of Europe with the main advantage of being three times more efficient, carries far more radio stations than DAB, and at a far higher audio quality.
This has a Band III frequency range of 87.5 – 108 Mhz and is equipped with Bluetooth Class 2 to wirelessly play music from a mobile phone, MP3 player or tablet with a range of up to 30 meters. So when the same old repeated radio station songs begin to drive you mad, just stream music from your phone and sing along until your hearts content, or until your colleague tells you to shush!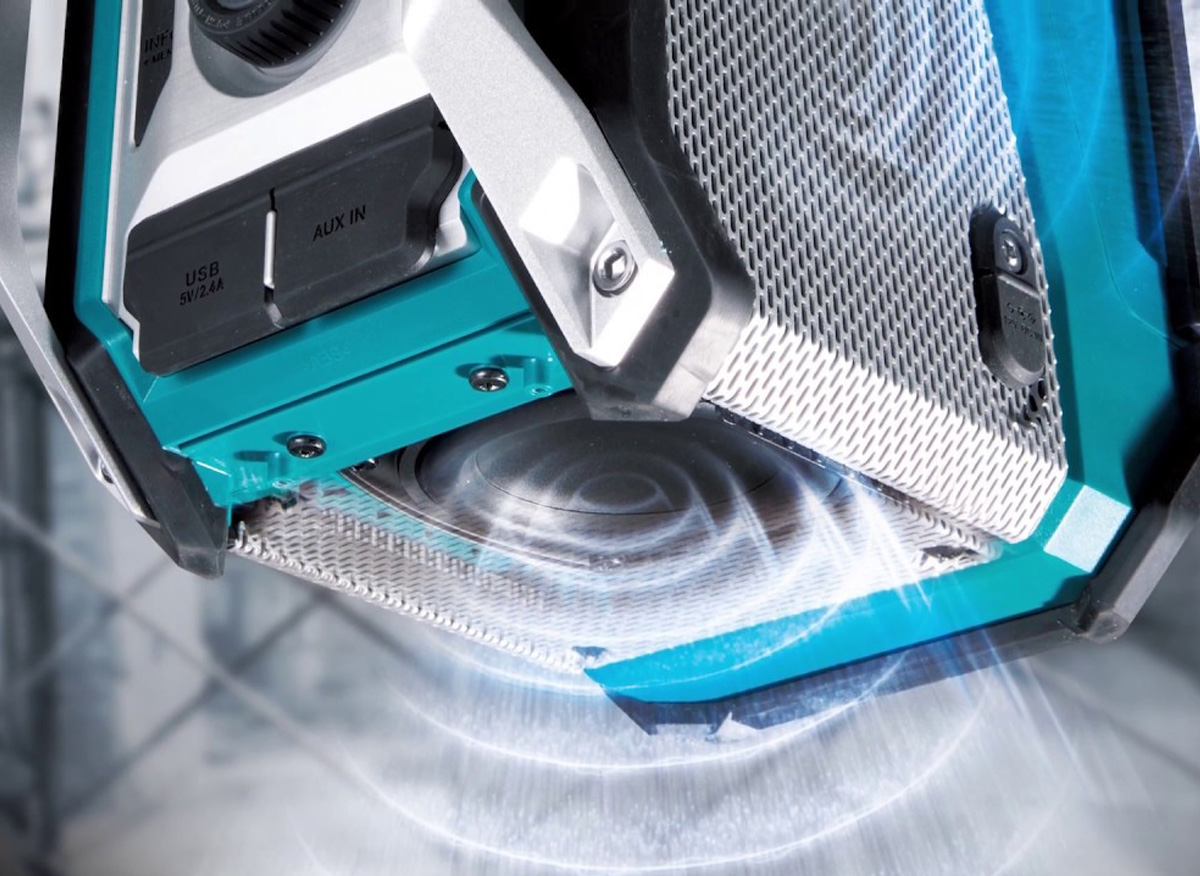 What more could you ask for? A subwoofer we hear your cry...well you've got it! The DMR115 has a high quality 25W subwoofer, located at the bottom, which provides a powerful and deeper bass sound. Combine this with the two 3" 5W side firing stereo speakers which provide a rich and powerful sound, you really do have the ultimate jobsite sound system.
Now, possibly our favourite new feature. With your Makita DMR112 Radio or your Makita DMR104 Radio, no doubt you have spent time searching for the pesky, yet essential aerial. Search no more. The Makita DMR115 radio aerial has now been integrated into the design of the handle. Simply raise the handle to boost the signal. Genuis!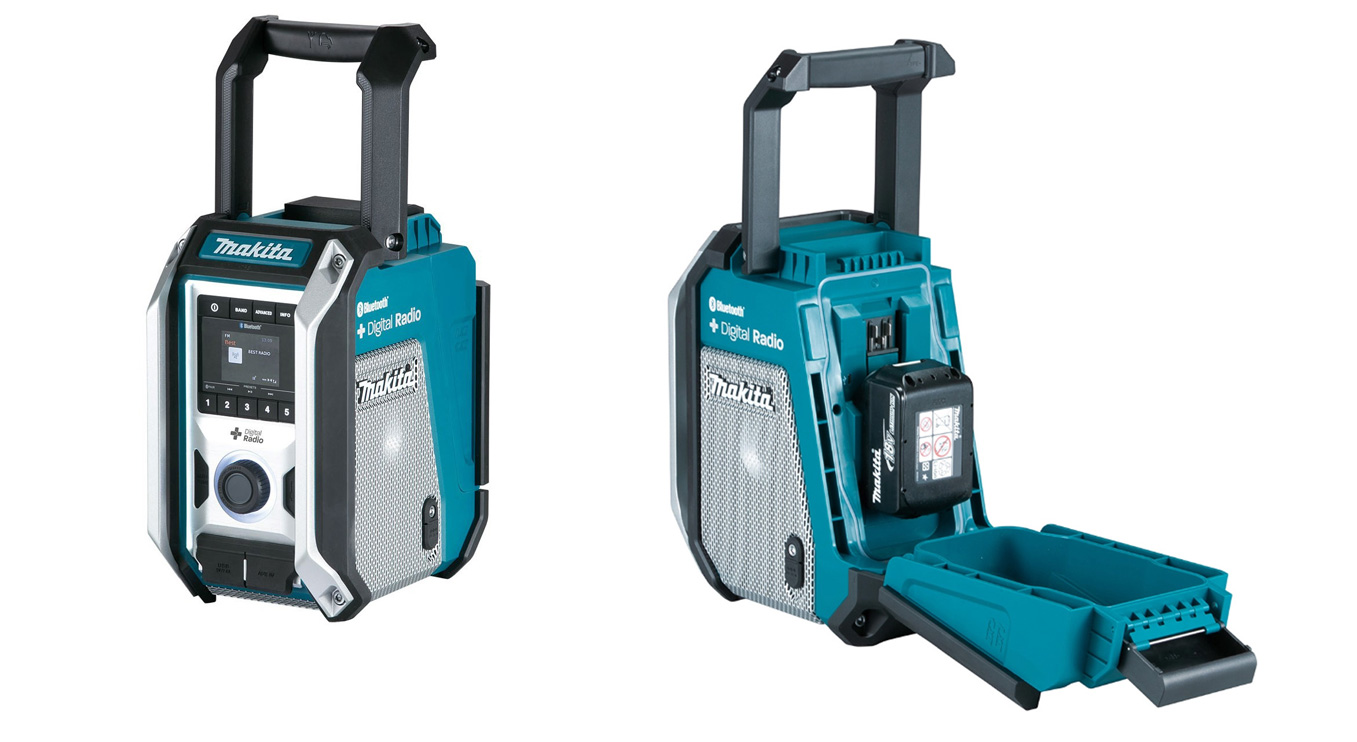 With the Makita DMR115 radio, you can be sure to expect many of the inherent Makita radio features. Powering the radio can be done by an AC adapter or Makita lithium batteries 18v LXT / 12v CXT /10.8v CXT. Robust, rugged construction is an essential with an everyday tool such as this. The high grade aluminium die cast guard and IP65 rating ensure this radio will withstand the toughest job site conditions.
Building on the success of other radios, such as the Makita DMR107 and the Makita DMR109, Makita have brought together the features you were asking for in updated new, compact, lightweight and stylish design that also features a striking colour display.
With it's imminent arrival in 2020, there is not long now before we can all get our hands on it.
We recommend checking the quality of the signal and which stations you will recieve in your area, GetDigitalRadio can help with this.