The New BWT WS Water Softener range suits all needs New from BWT is the WS generation of domestic water softeners.
The range comprises five models, ranging from 10-25 litres, to ensure that there is a softener available to suit the requirements of 1 different households and applications.
As part of BWT's on going research and development, the WS range is said to be one of the most technically advanced and performance
driven softeners, making it the natural successor to the Waterside MC range.
The stylish, sleek design enables the unit to be easily installed into contemporary kitchens.
The WS Water Softener range offers optimum performance in every aspect. The improved water softener salt and water consumption enables lower operating costs, while the advanced electronic control system is able to accurately monitor water consumption and water requirements for a more efficient regeneration process.
This sophisticated technology is complemented with hassle free set-up and simple installation, making it a hit with the end customer and installer.
For greater peace of mind, the WS range is manufactured with a reliable rotary valve, as well as the whole range coming complete with a two years on-site labour and five years parts warranty as standard.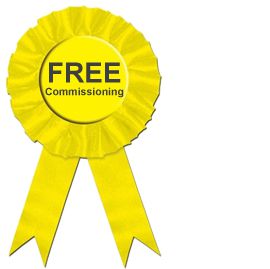 The BWT Waterside Range now Also includes Free Commissioning!