With a variety of attachments, the Makita 18V LXT Brushless Multi Tool Shaft Power Head lets you rule the outdoors.
The DUX60 Power Head is compatible with attachments for trimming, edging, sweeping, cultivating, and more. And with the single-lever locking system, attachments can be quickly attached and removed – no tools needed!
The DUX60 also has an extension attachment allowing you to tackle those areas normally out of reach.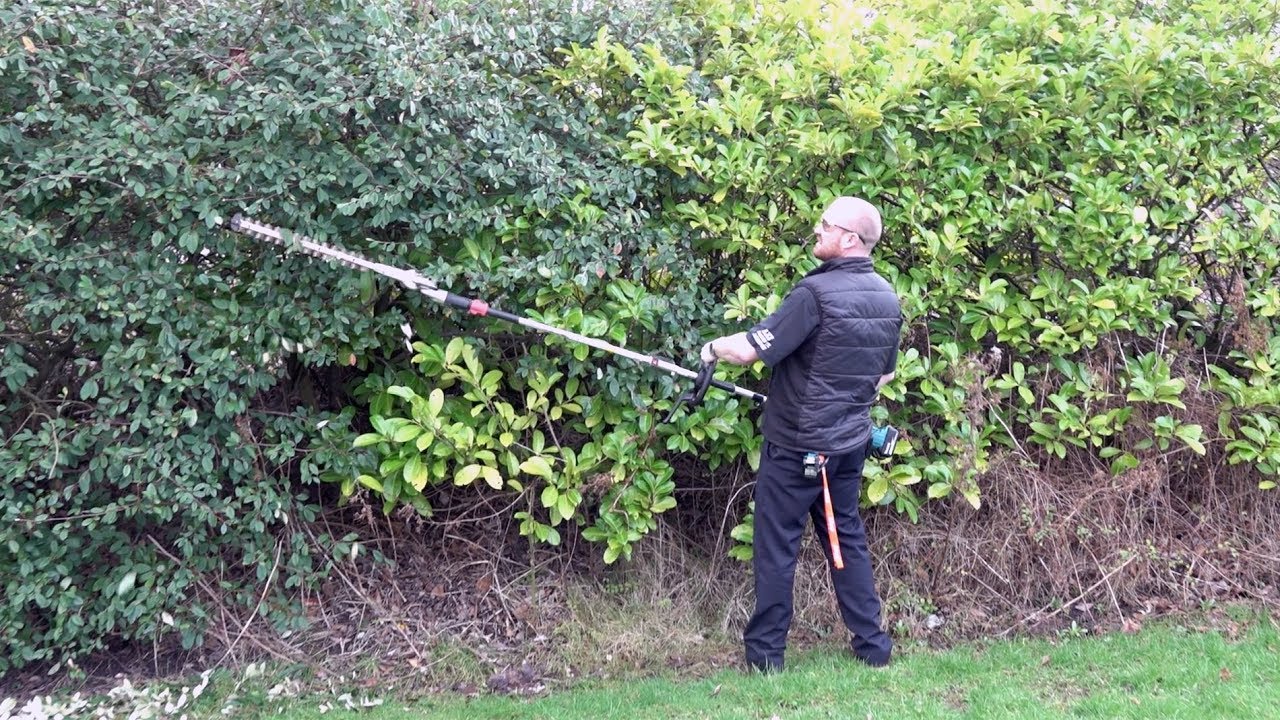 The DUX60Z is powered by two Makita 18v Lithium-Ion batteries in series to supply energy to the 36v DC motor drive system. The multi tool has a split-shaft motor unit with an effective output of 600 watts and a three speed drive system.
So whether you need to trim that grass, chop those logs or tackle that hedge, the DUX60 will have the attachement for you.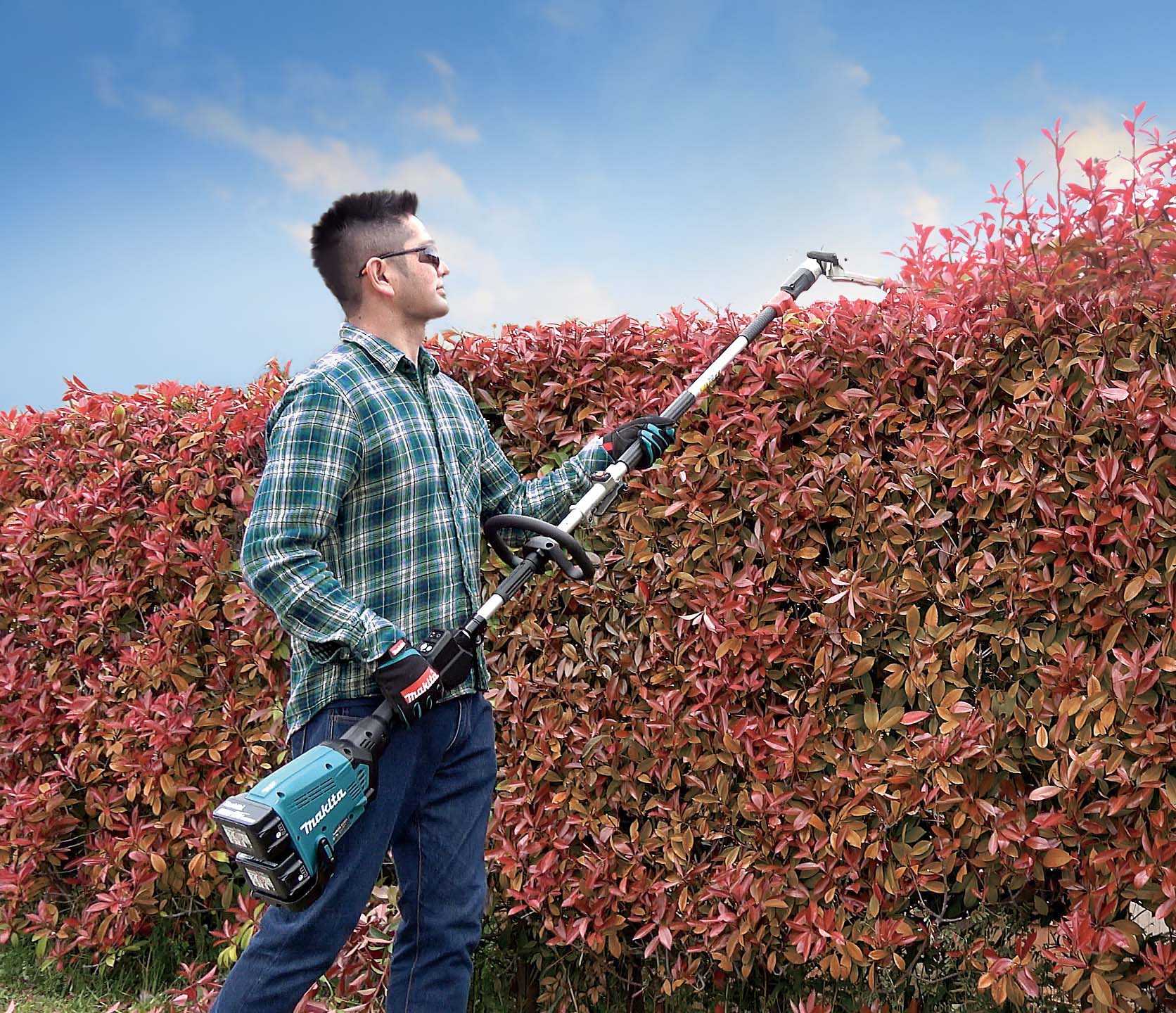 Makita 196101-1 Split Shaft Pole Saw Chainsaw Attachment - It has a 10 reversible sprocket nose bar for efficient pruning. Efficiency features include a translucent bar oil tank with adjustable automatic chain lubrication, with a steel drive shaft engineered for lower vibration and longer service life
Makita 195711-1 Split Shaft Cultivator Attachment - 9" 6 tine steel blade for efficient rejuvenation of planting areas. Compact design, engineered to work in tight spaces
Makita 196256-2 Split Shaft Hedge Trimmer Attachment - features 13 angle settings with 135-degree working range for efficient trimming of overhead and low-lying hedges.
Makita 198768-1 Split Shaft Line & Brush Cutter Attachment - 13" String Trimmer Attachment features a new rapid load. Bump and Feed Trimmer Head. Only 3 easy steps to load line into bump and feed trimmer head: align, feed and twist.
Makita 196032-4 Split Shaft Extension Attachment - Quick and easy to attach giving 1m of extended reach.
This versatile outdoor cordless system will help you tackle your garden to do list with ease!