Triton Showers are one of the UK's leading manufacturers of showers, and are well respected in the industry. Here we have highlighted key points that determine product selection by retailers and consumers alike.
The rise of replacements: Triton Showers have targeted the need for replacement showers, which accounts for 64 percent of the 2.1 million showers sold annually in the UK. Some of their showers, like the Triton T80z Fast-Fit, have built-in features, as well as multiple electric and water entry points to ensure replacing a shower is as quick and easy for the consumer as possible.
Safety first: Thermostatic electric showers have grown in popularity in recent years, especially where young or elderly family members need to be taken into account. Showers such as the Triton AS2000XT offer more precise temperature control.
Speedy Installations: Showers with easy-fit features are sure to please both installers and homeowners. This is why products like the Triton T80Z Fast-Fit have become such a best-seller for so many retailers.
Budget Savvy Solutions: When working to a tight budget, home-owners may not want to re-tile their showering area. In these instances a product with a footprint large enough to cover unsightly holes and marks on the tiles is required – the Triton T80Z Fast-Fit again fits the bill, being an affordable yet stylish option.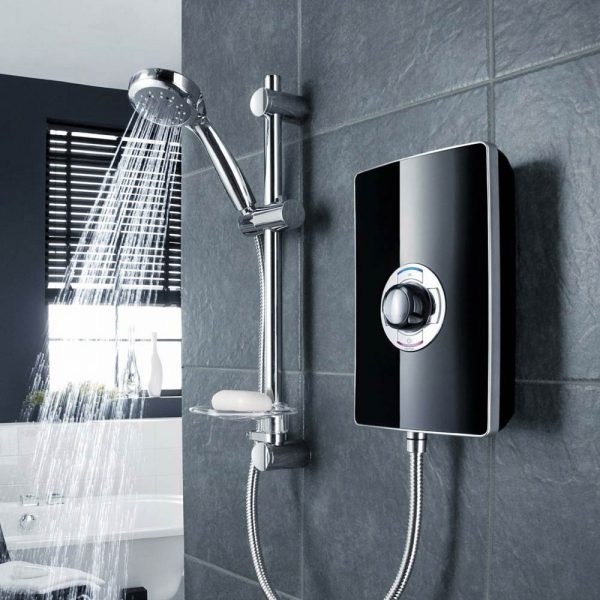 Fashion Trends: As well as having a practical function in the bathroom, consumers now view showers as accessories too – using them to complement design schemes. The Triton Aspirante shower range, for example, is available in a choice of 6 luxurious matt and gloss colours to complement any scheme.
Innovative Technologies: In our technology led world, digital and wireless showering options are becoming more popular. Remote control options, like the Triton Satellite shower range of wireless showers, are becoming hugely popular.
Water Saving: The shower is an obvious place to save water and energy. Models such as the Triton T80Z fast-fit Eco shower are designed to reduce water usage and bills by restricting water flow to 6 litres per minute – saving electricity and water.
Space Saving: Everyone likes to have as much room as possible in their shower enclosure – whether it's a walk in arrangement or a shower cubicle. Triton offer a range of slimline units, mini mixer showers and wireless solutions, allowing consumers and installers to create even more space in the shower zone.