With so many different tool storage options on the market, it can be difficult to decide on which one to go for. Once you have narrowed it down to tool box or bag there is still many options to sift through.
The Stanley FatMax tool organiser bag is a top pick out of the Stanley storage range. It has a unique design which allows you to store you tools up right. One side has 24 identically sized looped pockets while the opposite side has 22 varied sized pockets. Storing tools upright means they are easy to find, no more foraging to the darkest realms of your tool bag to find the right screwdriver. For those of you that are a little bit obsessive like me, you can line you tools up in size order making tool selection quick and easy.
The upright storage gives your tools a longer life; they will no longer be scraping against other items and getting damaged. The tool bag is also large enough to accommodate your larger items on the floor of the bag. The 194231 bag has roll down sides with elasticated loops which is useful for smaller items such as sockets.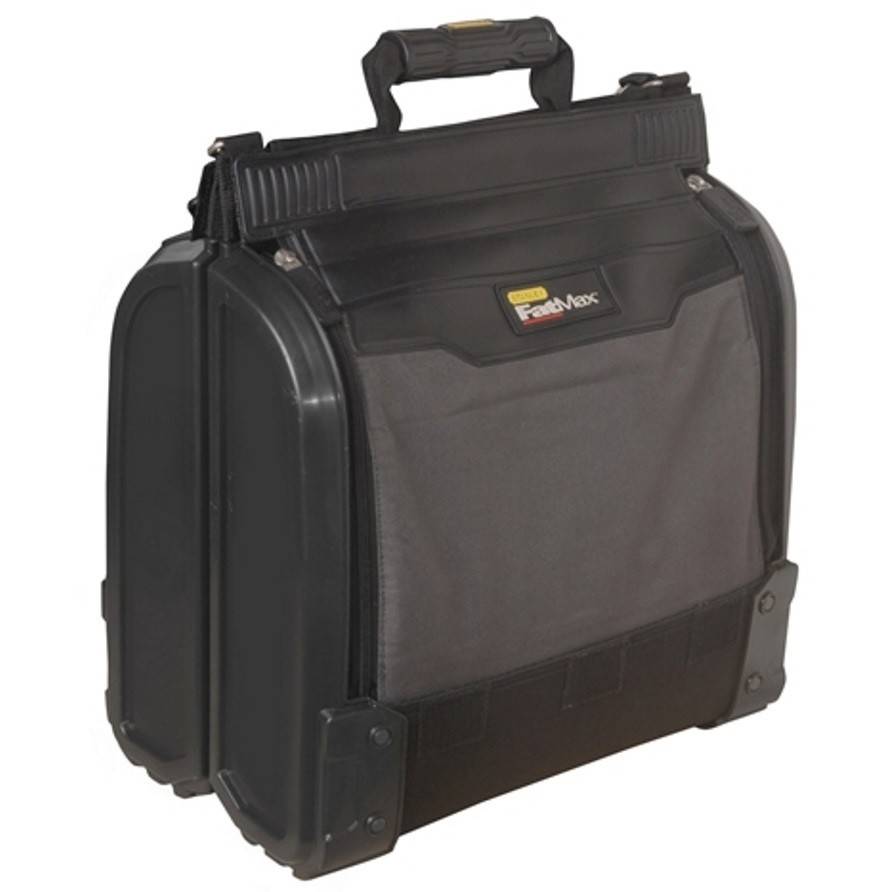 The Stanley tool bag 1-94-231 has an A-frame design enabling it to be used on different work surfaces and even ladders. Its reinforced hard plastic shell body protects it from dirt and moisture. The top handle makes it easy to transport, there is also the option of a shoulder strap.
It's hard to find a drawback of this Stanley storage option as it's durable and will save you time on your jobs. A small negative is that it may be tough to fit in your power tools, but if you already keep these in their designated branded toolbox it's not such a problem.
It's always difficult for a company to manufacture a tool bag to cover every base but the Stanley STA194231 certainly comes close.