Black may feel like a bold, bizarre choice for your bathroom but the trend is proving more popular than ever.
Inspired by hotels and spas, black is ideal for creating a chic bathroom with an added touch of luxury.
Whilst your first reaction may be that black in the bathroom will make it feel dark and claustrophobic, when it is used sparingly it really works wonders in transforming your space.
Black goes with everything so whether your bathroom is white, colourful or patterned, it will work as a stunning contrast to your decor.
What could be more stylish than a classic black and white bathroom!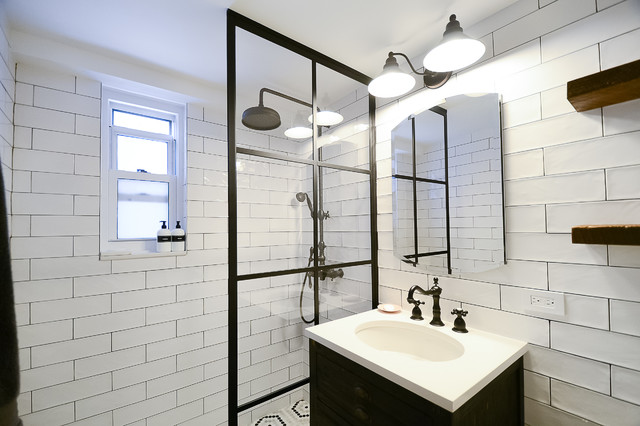 There are a number of ways to add this versatile colour into your bathroom design whether an existing one or starting from scratch.
The trick is to choose where you'd like to feature this colour, so it doesn't overwhelm your space.
Black Showers - we have both black electric showers and black mixer showers available. A mixer shower with dual control will give you a feeling of hotel luxury in your own home.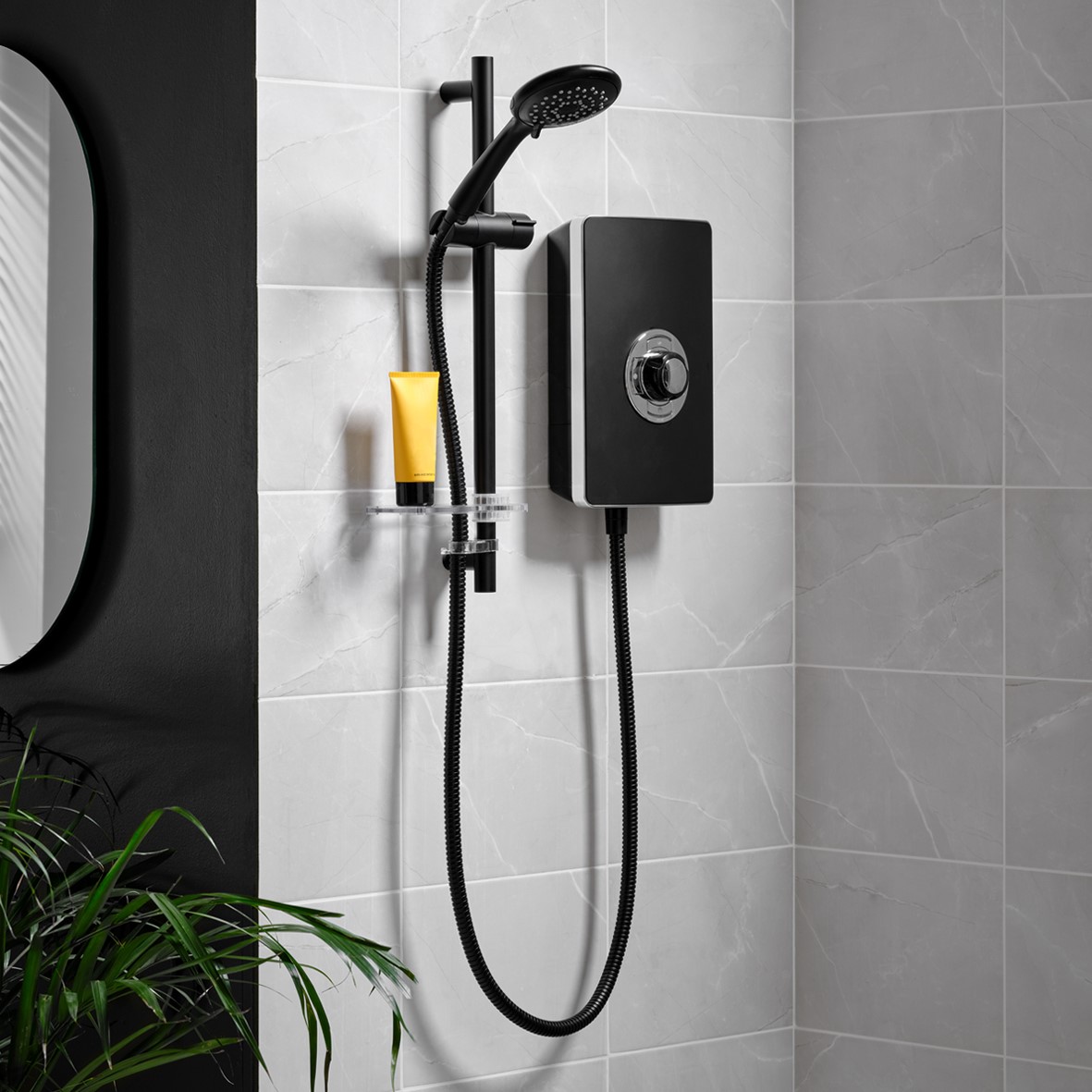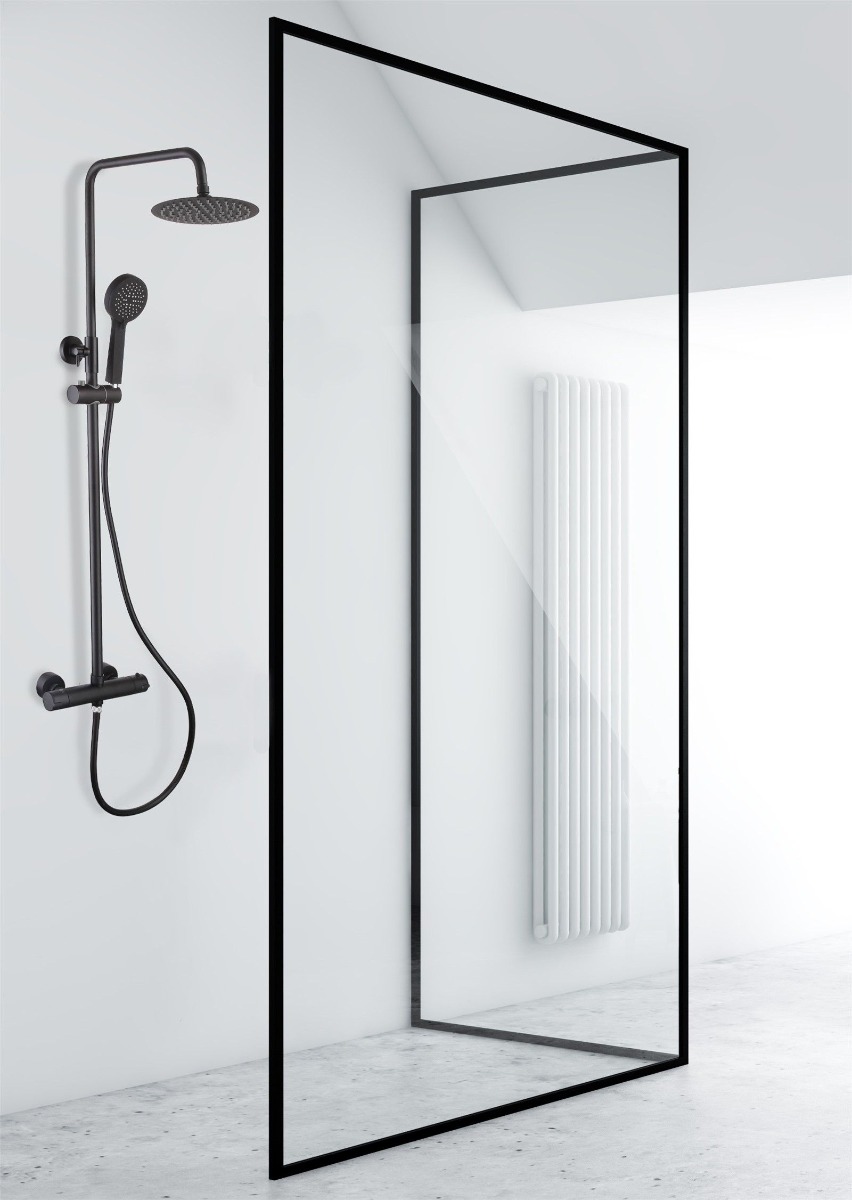 Black Taps - adding a black basin or bath tap is a great way to use this trend in smaller bathrooms or cloakrooms. Team it with a black framed mirror above the sink and this will look effortlessly stylish.
Black Towel Rails - a brilliant addition to keep your towels warm and your bathroom sleek and tidy.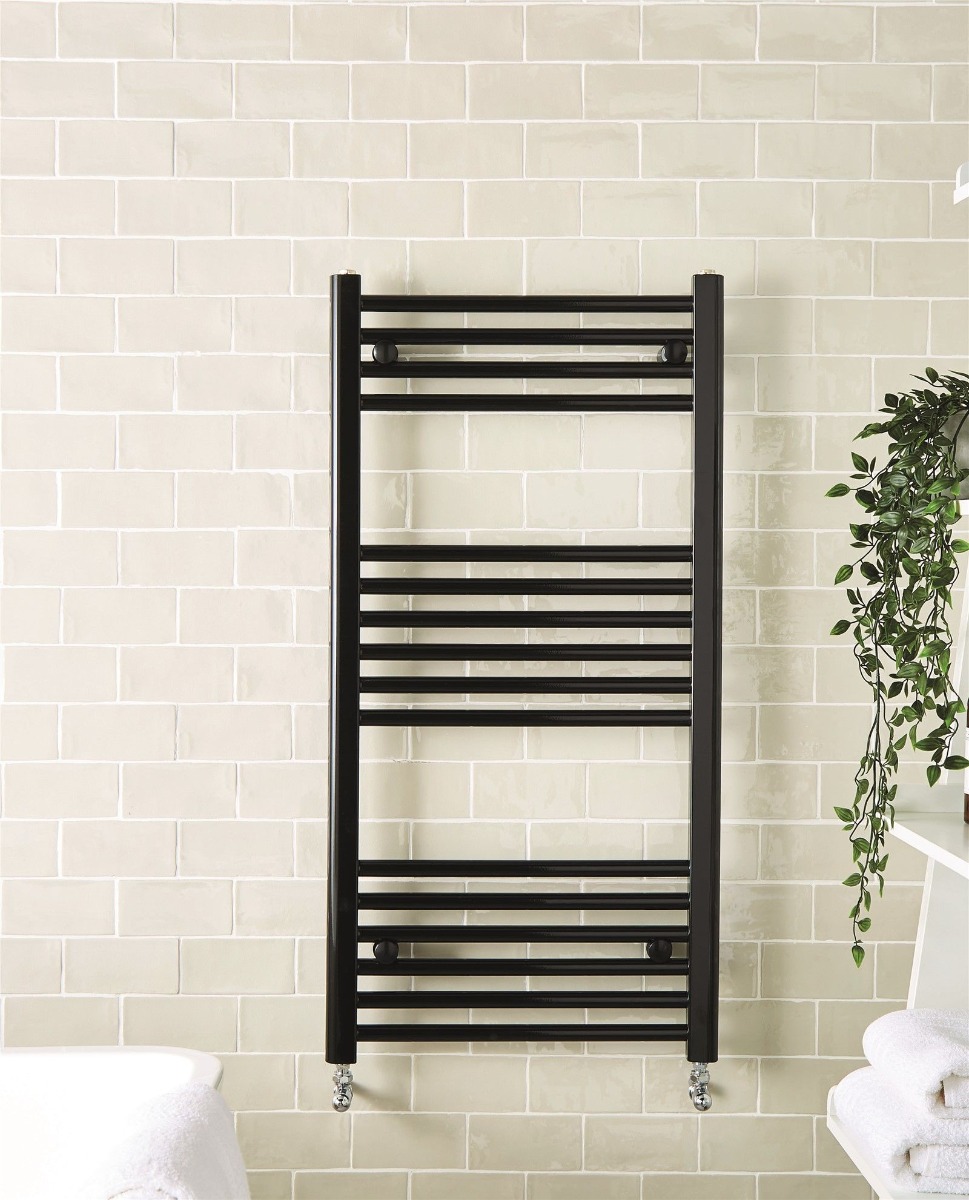 Black Accessories - if a complete bathroom renovation isnt on the cards, black bathroom accessories are the perfect way to introduce this trend to your home. You can add a bin, toilet brush holder, soap dish etc with zero upheaval, minimum effort but maximum impact.
Black Statement Pieces - if you are looking to be bolder, a black bath, shower tray or vanity unit would tick that box and give real wow factor.
Matt black fittings will eliminate the job of polishing away fingerprints and watermarks.
The possibilities are endless of how to bring this colour into your bathroom!
We would love to see your take on this trend - share your pictures with us in the comments.