The ever popular Salamander HomeBoost pump now has even more reason to be trusted, having been awarded The Quiet Mark from the UK Noise Abatement Society.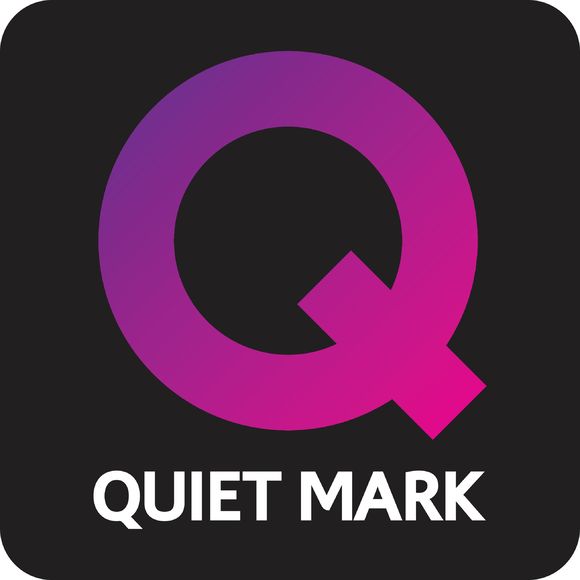 The Quiet Mark is a stamp of approval given to various home, garden, and electrical brands, as well as cars, musical instruments and more! A surprising amount goes in to ensuring that a product meets the standard set by the UNAS, an organisation founded in 1959 to prevent noise pollution and make it a legal statutory nuisance. Part of their mission is to make it easier for consumers to consciously choose a product that is considerably quieter and less disruptive when operated.
Salamander's HomeBoost pump is the only shower pump to have been awarded the title in their 2014 directory, meaning the research and efforts put in to their breakthrough mains pump technology has really paid off, and they're wearing the badge with pride.
Achieving an impressively low noise level of just 46dB, the HomeBoost operates quieter than a standard electric kettle at boiling point – you will hardly hear a thing! Their improved waterway design allows the water a smoother ride through the pump, inevitably reducing the vibrations given off, resulting in improved performance and ultimately lower noise levels. It makes sense, doesn't it? And luckily for Salamander, they are the first of their competitors to implement the technology, and it really does make a difference.
For further added noise reduction, they even have new and improved thermal transfer properties, which at the same time does the job of protecting the pump from wear and tear, and for the icing on the cake, their flow technology also cools the motor, meaning there's no chance of overheating.
So now, you can enjoy full flowing showers, speedy bathfill, and improved effectiveness of your combi boiler, forefront the peace and serenity of absolute noise tranquillity – and a certified certificate to prove it!