We are pleased to announce the arrival of the new Bosch GKS10.8V-LI circular saw and the Bosch GST10.8V-LI jigsaw.
These add to the ever expanding Bosch 10.8v range. This range is the solution for versatile professional applications, be it drilling, routing, sanding or polishing. They have the right tool for every job.
The Bosch GKS 10.8 V-LI is the lightest and most compact professional circular saw. It has a class leading 26.5mm depth of cut in wood and wood based materials.
Its 279mm compact design gives you far more control than the Makita HS300DW alternative. The cutting capacity is also greater: 90° – 26.5mm, 45° – 17mm. Again compare this to the Makita circular saw: 90° – 25.5mm, 45° – 16.5mm. It may only be a 10mm difference but this could be the difference you have been searching for.
The Bosch machine is 0.3kg lighter than the Makita which makes it perfect for floorers and carpenters, use the machine for longer with less fatigue.
Moving onto the Bosch GST 10.8 V-LI jigsaw. It offers you the greatest control from a compact machine. It has the shortest distance from hand to cutting line of 120mm which compared to the 170mm/190mm of the Milwaukee M12JS and Makita JV100DWE is a notably large difference.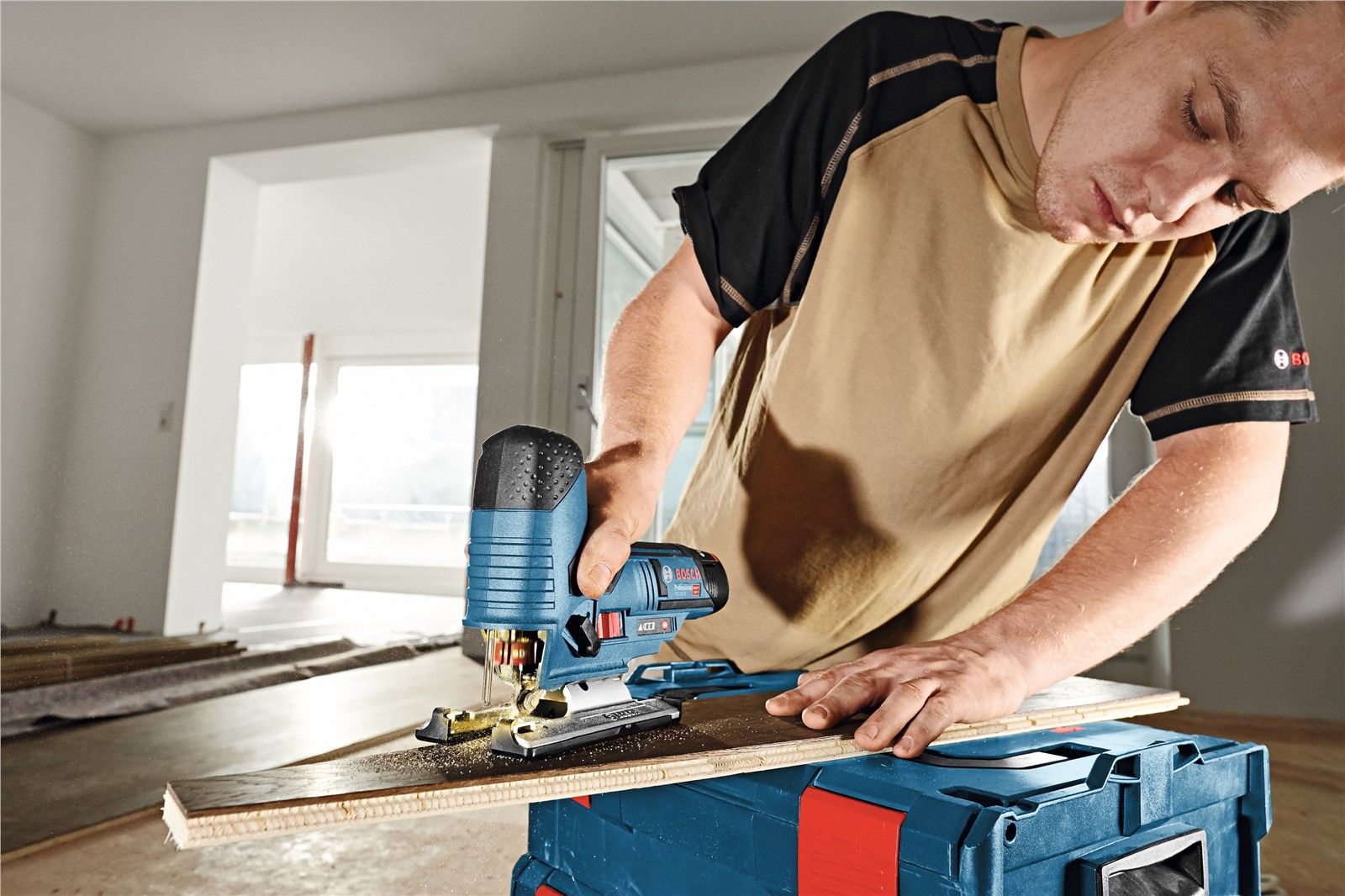 For prolonged use, the Bosch GST10.8VLI is perfect weighing in at only 1.5kg, compared to the M12JS 2.1kg. While we are directly comparing these two machines, the Bosch ones is strides ahead with its 70mm cutting depth next to the Milwaukee 40mm.