The Makita Portable Backpack Power Supply is a portable power supply unit. It is the perfect addition to your tool collection if you are out on jobs for prolonged periods of time. This is the ideal item to have to protect yourself from running out of battery power half way through an important job.
The backpack holds up to four lithium-ion batteries to provide 4x the run time when used with Makita 18V LXT Cordless Products and double the run time when used with Makita 18V X2 LXT Cordless Products.
To increase its versatility it can be worn on your back with the rucksack harnesses or used as a stationary power pack by removing the harnesses altogether. The ergonomic harness features an adjustable waist belt to ensure it can be used by everyone. The base of the unit is strong, durable and allows product to stand upright. With the integrated carry handle, transportation is a breeze.
The power pack has an IPX4 waterproof design and Extreme Protection Technology (XPT™) which is engineered for improved dust and water resistance for operation in harsh job site conditions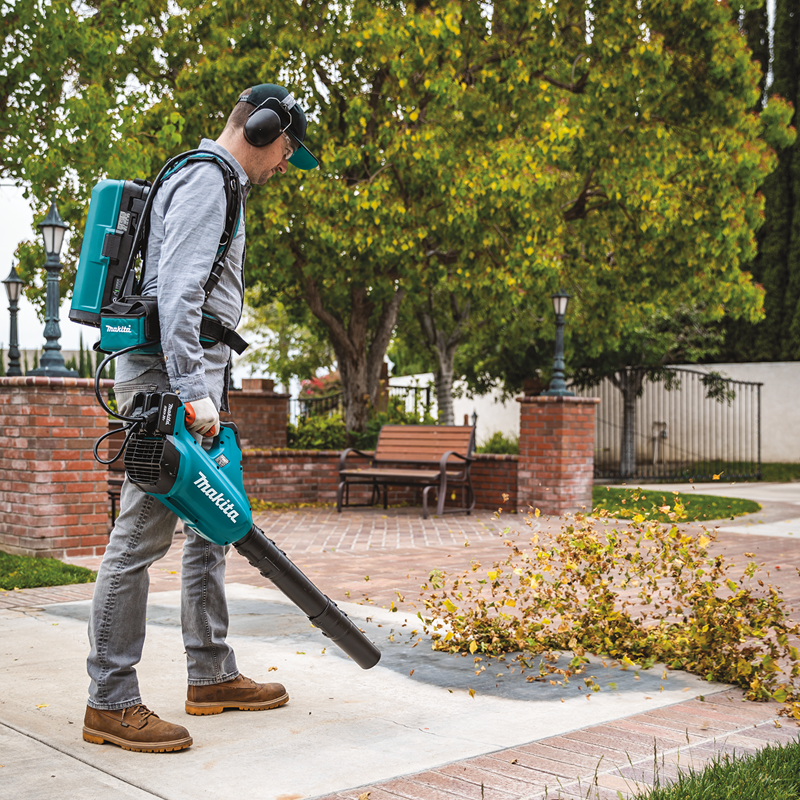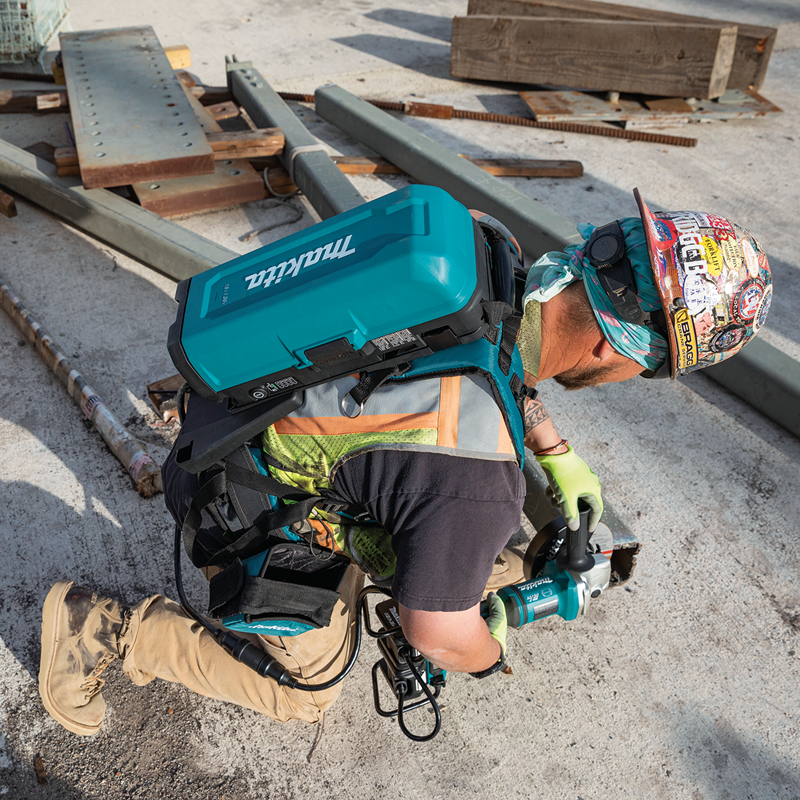 The backpack is connector cord compatible with the 18V LXT Adapter or 18V X2 LXT Adapter (sold separately). A pouch is included so the adaptor can be stored safely when it is not in use.
With an integrated L.E.D. battery charge level indicator you can monitor the battery charge on all four batteries individually.
The Makita PDC01 Power Supply is is compatible with Chainsaws, Pole saws, Blowers, Grass Trimmers, String trimmers, Multi function power heads, Hedge trimmers, Grass shears, Pole hedge trimmers, Angle grinders and the DHR400 Rotary hammer.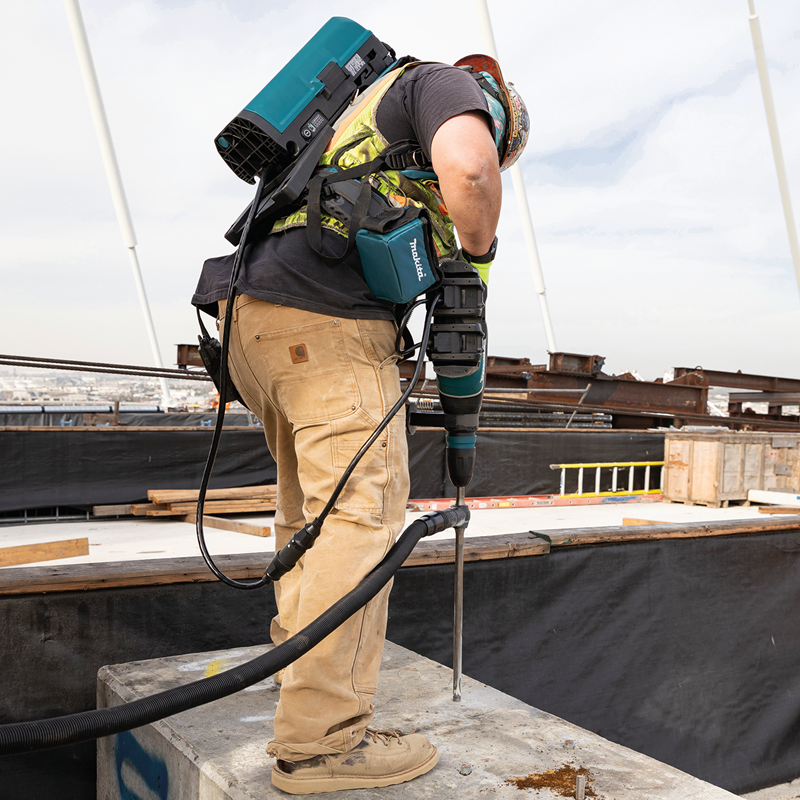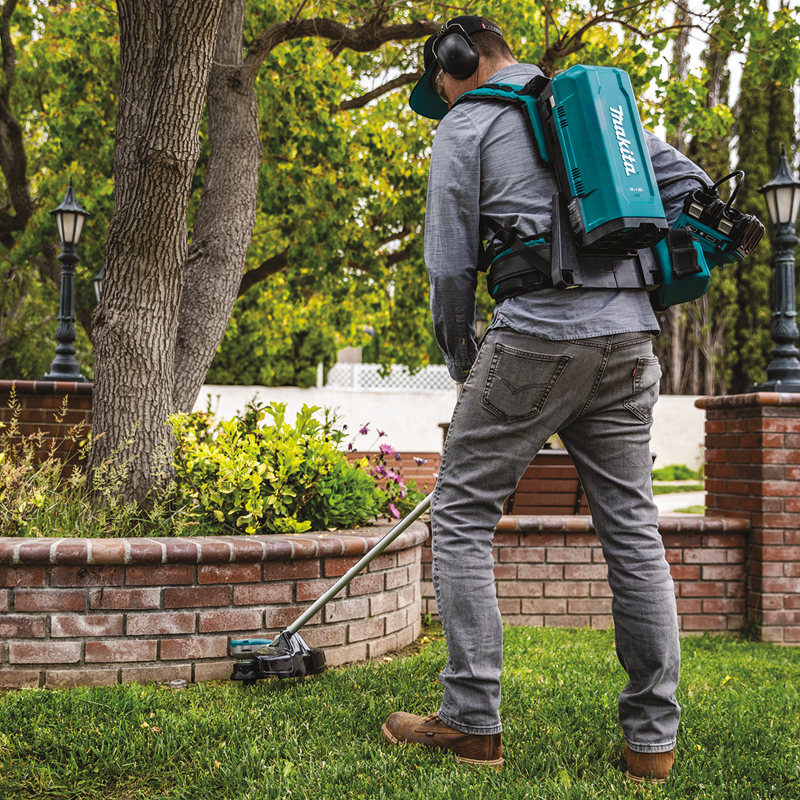 The PDC01 Power Supply Back Pack is available as a bare unit or complete with 4 x batteries.
Never be left without power again!