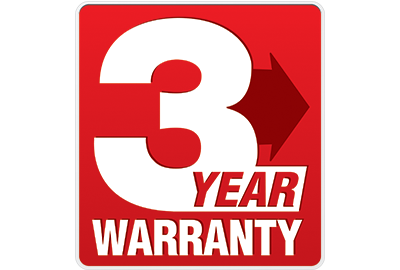 Makita 3 Year Warranty
Makita power tool owners can now extend the comprehensive warranty to a full three years simply by clicking onto the Makita website and registering the purchase.
This reassuring product guarantee reflects the built-in quality of Makita's extensive range of professional power tools and the rugged durability of the tools proven over the past 40 years' supplying the British market. This extended warranty is available to Makita tool owners in the UK, Isle of Man and the Channel Islands.
To benefit from this extra 24 months warranty the Makita website, follow the links to the three year warranty page and complete the simple registration file within 30 days of making the purchase. The warranty commences from the actual date of purchase as long as you have registered the tool within the 30-day window. You must log the model number and individual serial number of each tool which will be found on the rating label attached to the body of every genuine Makita power tool. Every single tool they manufacture has an individual serial number. This is also good protection against counterfeit tools which are sometimes offered for sale in suspicious circumstances