A British Summer is always a little odd and unpredictable and this has never been more true than for 2020.
Something you can rely on however to make your summer breeze by with ease, is Makita and their range of cordless fans.
Durable Construction
All Makita Cordless Fans are engineered with durable chassis to withstand tough job site environments.
Speed Control
All Makita Cordless Fans include variable speed controls; either 3-mode (high/ medium/ low) or 2-mode (high and low), depending on the model.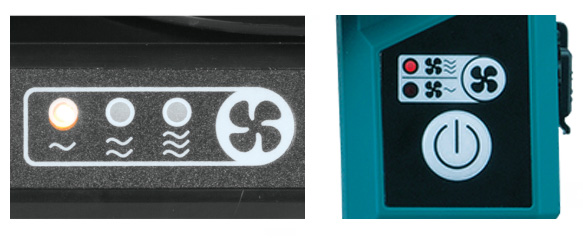 Oscillation
Select models of Makita Cordless Fans include an oscillation function to help optimize air circulation. The CF100DZ can also be wall mounted to allow for the perfect postitioning.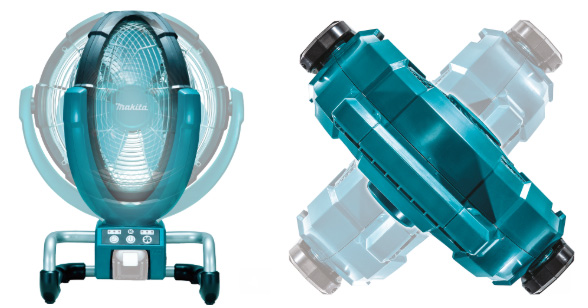 Optional AC Power
For increased versatility, Makita Cordless Fans can also be powered by optional AC power adapters.
These fans are also designed to have reduced wind noise for a quiet operation.
The DCF102, DCF201 and DCF300 all include a 3-stage automatic timer with 1, 2, and 4 hour power-off selections.
Included in the range are:
Makita 12v CF100DZ 3 Speed Fan
Makita 18v DCF102Z 3 Speed Fan
Makita 18v DCF201ZW 2 Speed Fan
Makita 18v DCF300Z 3 Speed Fan