The wintertime can be cold and bleak. Staying warm on the jobsite on these cold days can be tough, which can greatly affect you and your team's comfort and productivity.
Makita 18V LXT and 12V max CXT Cordless Heated Jackets and Vests are designed to provide a new level of comfort ad protection and to help keep the freezing temps from slowing you down.
Control - Heated Jackets and Vests offer 3 heat settings (high / medium / low)for precise heating control
Powered by Makita's Lithium-Ion batteries, the jackets will run in Hi, Medium and Lo heat settings providing up to 35 continuous hours of comfort when powered by a Makita 18V 6.0Ah Lithium-Ion battery. The jacket features five heat zones, two on the chest and three in the back, which are controlled by an on/off selector with LED indicator conveniently positioned on the chest. An external transparent chest pocket perfectly protects essential ID cards from the elements.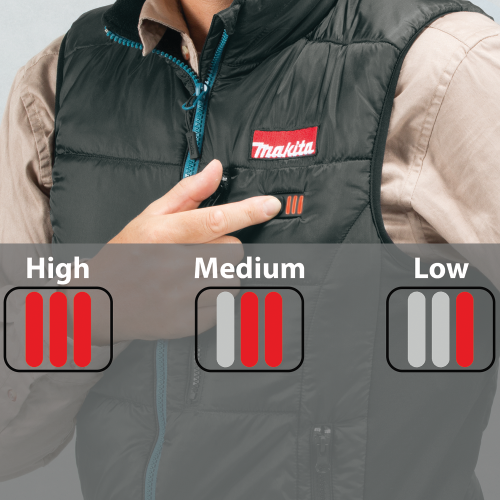 Weather resistance - Polyester shell for increased wind and water resistance
Made of robust and durable polyester, the heated jackets are washable when detached from the battery, have a removable zipper hood and are cosily fleece lined.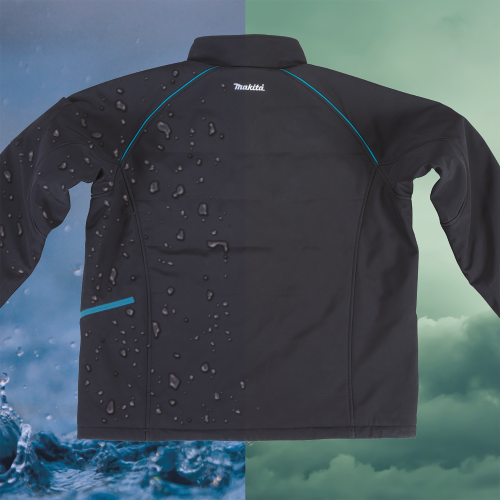 Convienience - The included Power Source features a USB power port for charging portable electronic devices.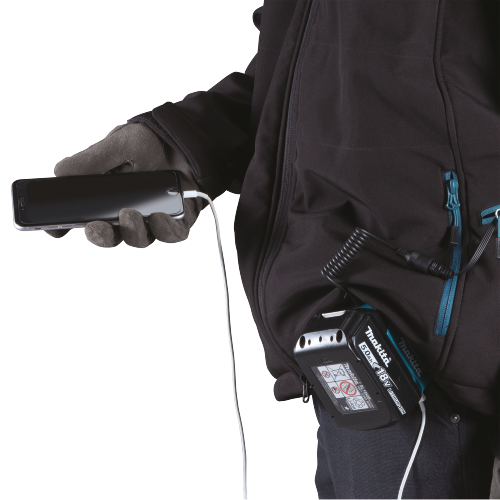 These heated jackets are not only great for constructions sites but are also the perfect outerwear for working in cold buildings, warehouses, standing on the sidelines of a sports pitch, the lakeside whilst fishing or a walk in the countryside.