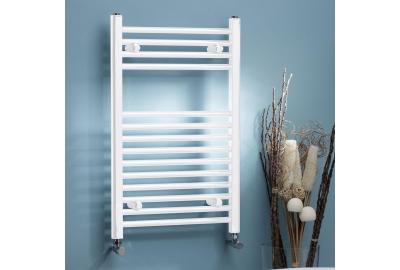 Kartell Keep Us Warm With Their New White Towel Rails
In this cold weather a hot bath or shower is something we all enjoy and we all know stepping out of the warm water into the chilly surrounding air is the worst part. There is nothing better than a great big fluffy towel that has been gently warming to wrap yourself up in before climbing into your comical onesie that Santa brought you.
A Kartell Towel rail is an excellent addition to any bathroom or shower room. Their traditional design gives them a timeless elegance, and now with the choice of two finishes, there is a rail to suit everyone. The brilliant ice white finish has expanded the already successful sparkling high polished chrome range.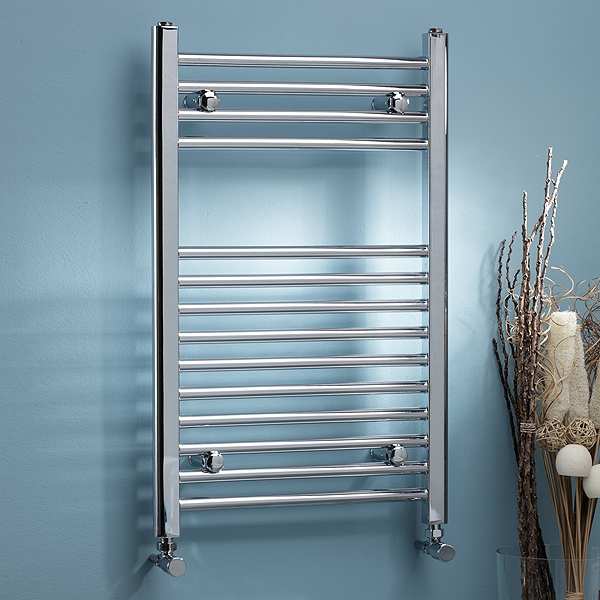 The effective heating output will gently warm towels and the room which an essential in the colder months. It is a great way of adding heat to the room in a way that doesn't require large amounts of space. For those with slightly more space, a curved rail may be preferable over a straight one.
Kartell's ice white towel radiators are available now and in a variety of sizes – supplied with fixing kit.
Want warm towels all year round? Add an optional dual fuel heating element to your towel rail and have warm towels even when your central heating is turned off. A dual fuel towel rail means it is plumbed into your heating system but also has an electric element fitted inside this means you can use it with your heating system during the Winter but run it via the electricity during the Summer when your heating is turned off.