Irwin have redesigned their storage cases to make your life that little bit easier. The cases now have clear lids so you can keep track of your bits with just a glance.
So what else do we love about these cases?
Each case has a pivoting mechanism that not only holds bits securely, so you'll always know they're in place but it also makes them easier to remove.
The connectable case system lets you interlock different cases securely – no matter the size. This helps you to stay organised job after job and create a customer system that works for you. Carrying multiple cases at once will be a breeze!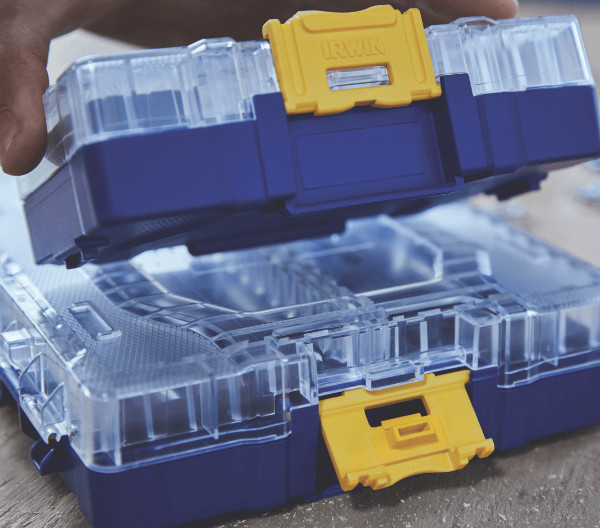 There are three sizes of case available:
Small bulk storage - perfect for holding screwdriver bits.
Small storage case - perfect for screwdriver and drill bit assortments.
Medium storage case - perfect for larger accessories such as auger style drill bits.
The small bulk storage case has been designed to fit inside the small and medium storage cases.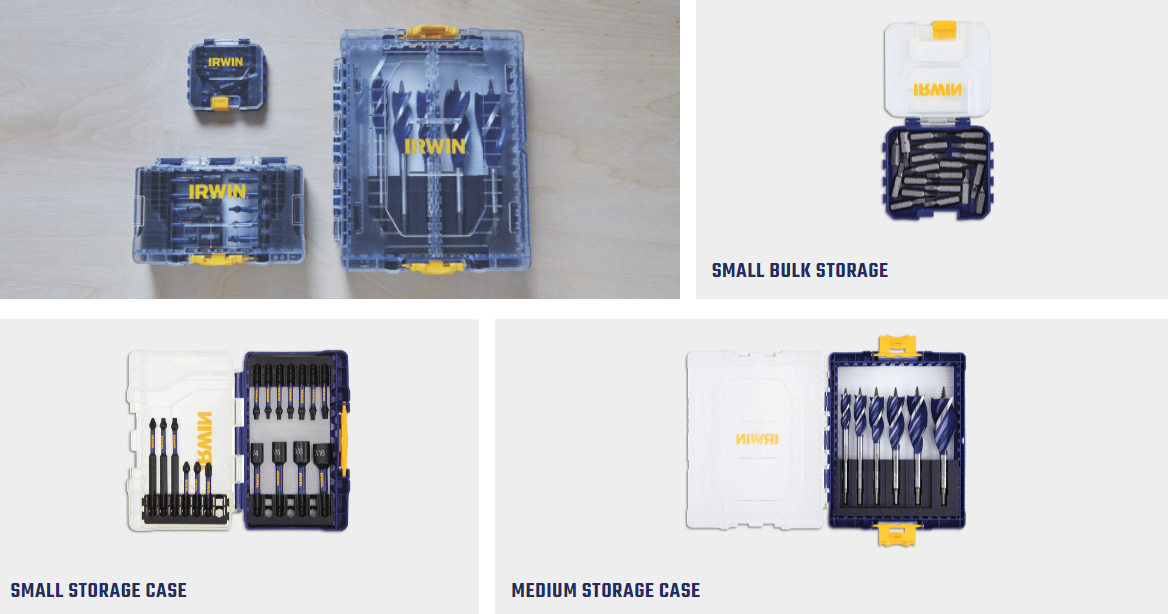 Just when you thought it couldnt get any better, the new Irwin storage accessory cases are compatible with the Dewalt TSTAK and tough system accessory cases and the Dewalt caddy. You can now make you accessory collection bigger and more organised than ever!