Hozelock Tuffhoze is a hybrid garden hose, combing the best of PVC and textile hose technology, to create a hose that is lightweight, amazingly flexible & super tough.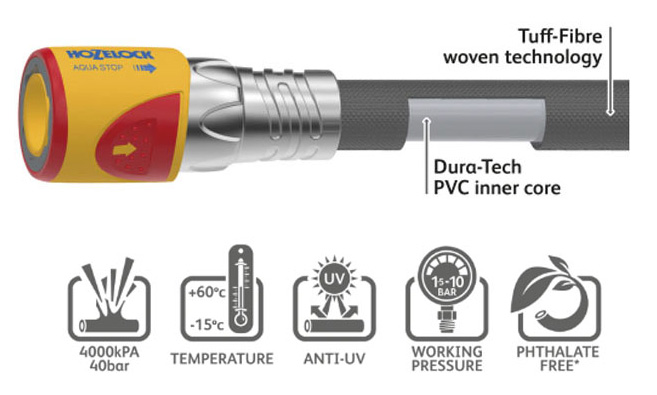 The Dura-Tech inner core provides incredible flexibility and maximum strength, whilst the Tuff-Fibre woven outer layer ensures durability for long lasting wear.
The Tuffhoze is available in three lengths, 12.5m, 25m and 35m to cover all different sized gardens and outdoor spaces. The hoses also come complete with the hose connectors you need to get started. Simply take the hose out of the box, attach to your outdoor tap and away you go. Part of the Hozelock Quick Connect System, these hoses are fully compatible with all accessories.
You might think that being super tough and durable would make these heavier than your current garden hose, but the Tuffhozes's are up to 50% lighter compared to traditional hoses. This makes them easy to manoeuvre and carry around your garden.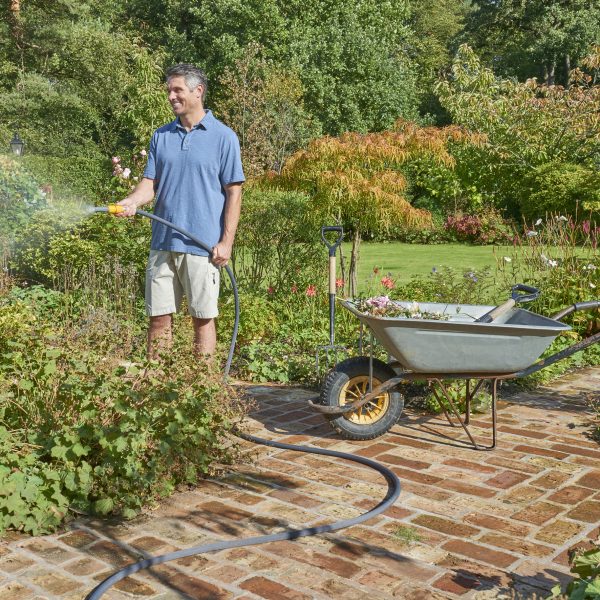 The combination of the traditional PVC with the Tuff Fibre woven textile outer ensures this hose is amazingly flexible and stays free from pesky kinks that would usually have you traipsing back along the hose bath to straighten it out! Its flexibilty enables the hose to be easily wound onto a reel or cart or draped over your arm whilst you easily tidy it away.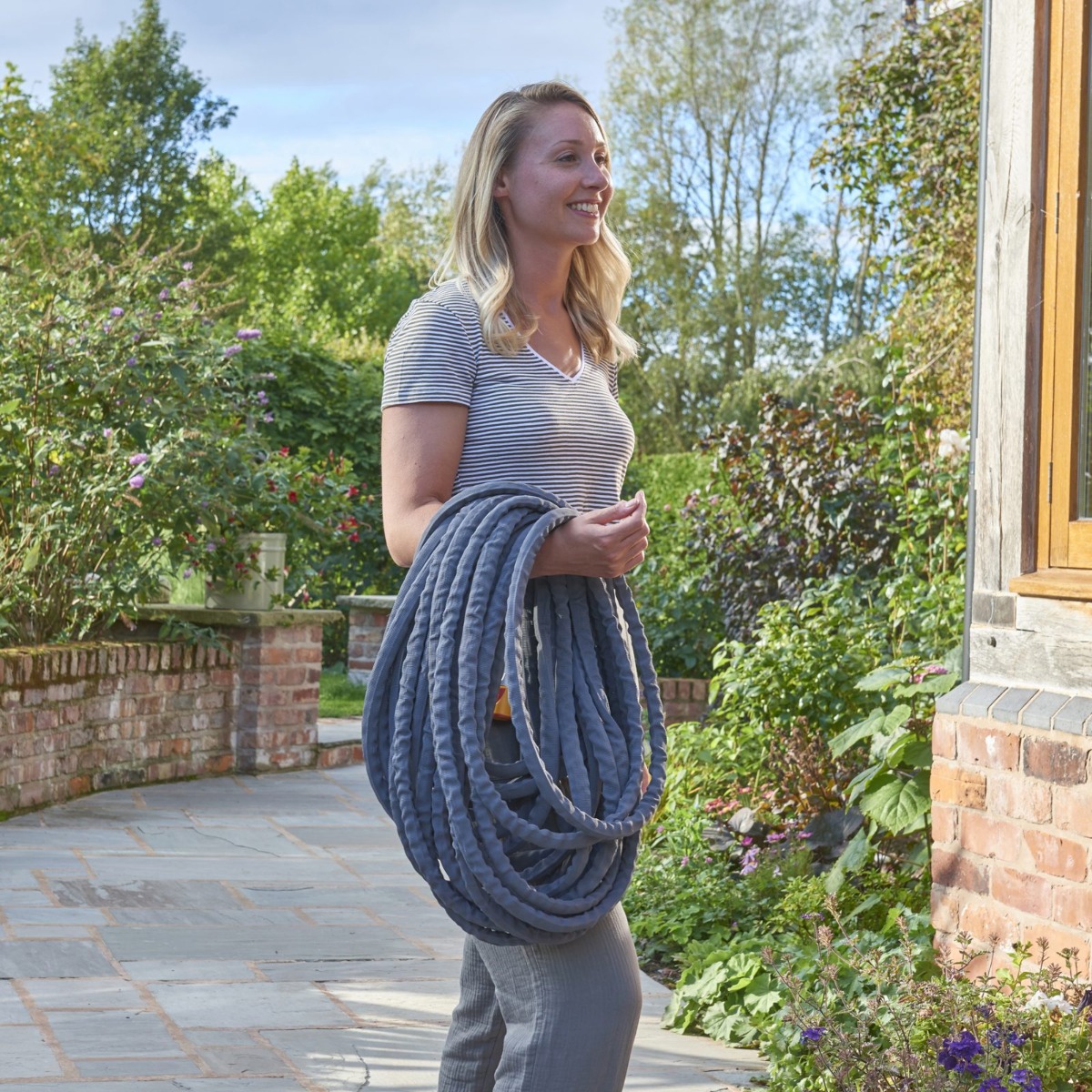 Premium metal leak free fittings ensure you have a water tight, hard wearing connection that is built to last. Hozelock Tuffhozes have a high pressure burst resistance of 40+ bar. Even in low temperatures, contant high water flow can be guaranteed.
See the Hozelock Tuffhose garden watering hose in action.