Now the clocks have gone back and the darker evenings are upon us, we are pleased to announce a new arrival! Hitting Buyaparcel very soon will be the Bosch 10.8v GLI DeciLED Professional Work Light.
This clever work light offers a wide range of flexible mounting and positioning possibilities which makes it a perfect lighting solution for most tradesmen.
– Its strong magnet allows it to be attached to metal surfaces.
– Its hook allows it to be attached to hang on nails in the wall for example.
– Its karabiner allows it to be hung on clothes or small pipes.
– It has a 200 degree angle adjustment.
– It is compatible with a standard ¼" thread tripod.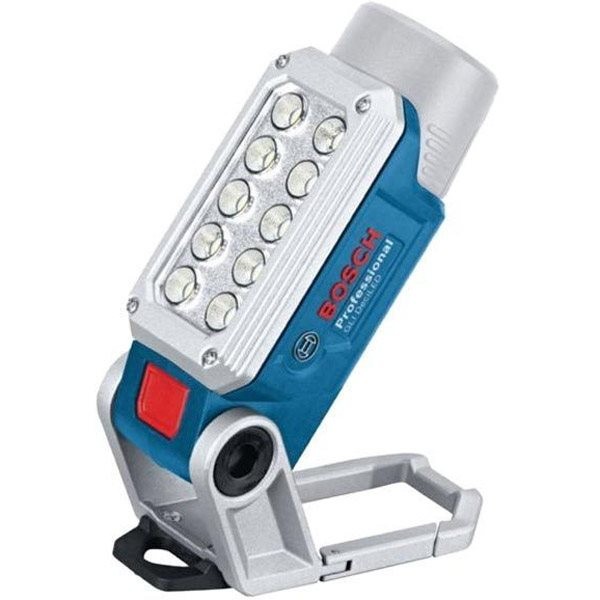 While you are hanging your Bosch 10.8v GLI Light of all manner of different surfaces, it will give you great illumination of your work area with 10 powerful LED's which have two brightness settings. The Bosch DeciLED light will accept any Bosch 10.8v Li-Ion battery. Running the light on its highest setting with a 2.0Ah battery will give you 6 hour's worth of runtime, plenty to see you through your day…or night.
Another new Bosch addition is the GAS10.8V-LI Professional Mini Vac. Much like the Bosch work light, the mini vacuum is compatible with all Bosch 10.8v Li-Ion batteries. It is also cleverly designed to fit into the smallest L-BOXX 102 case making it nice and easy to transport.
The GAS 10.8v vacuum is comfortable to use thanks to its compact size, low weight and ergonomic design and is perfect for cleaning those hard to reach areas with its crevice nozzle. Whether you are vacuuming dirt, wood, plastic or metal chips, this machine will have no trouble with its remarkable filtration efficiency and dust retention capacity.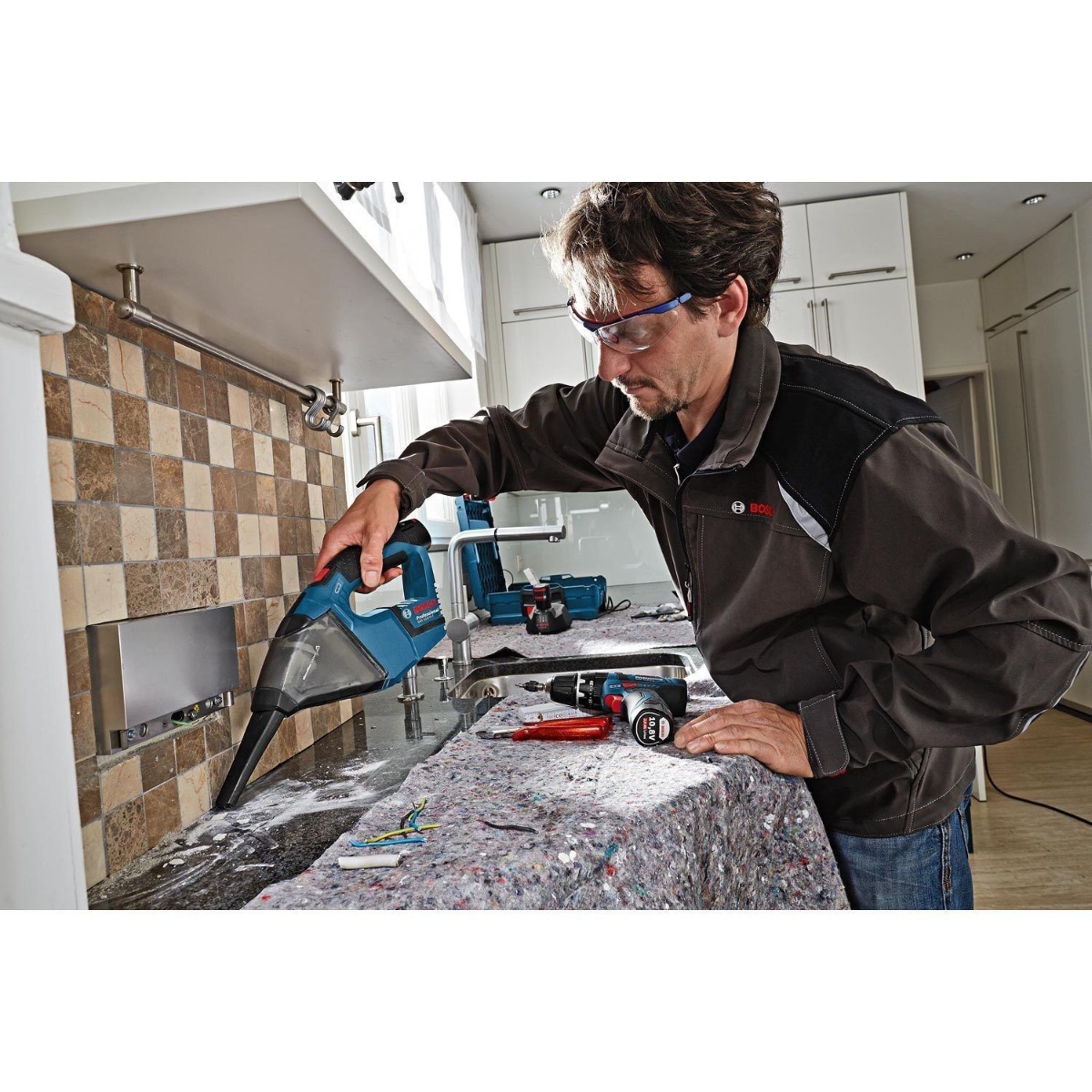 The details…The vacuum weighs in at 0.7kg and can run for up to 15 minutes with a 2.0Ah battery. The maximum pressure is 45mbar with a maximum flow rate of 15l/sec.
Team these two new additions together and you can be vacuuming away in the depths of your cupboards, the foot well of your van or on the job site until the small hours with no trouble at all.