The Makita DUB363ZV is a handy 18v twin brushless 3 in 1 tool which is great for outdoor clean ups.
The machine is equipped with a high power brushless motor, which delivers powerful performance similar to 25mL class engine blowers both in blower and vacuum applications.
The variable speed trigger allows the you to find the ideal speed whilst the cruise control function allows you to set and adjust the speed easily. No need to constantly engage the trigger.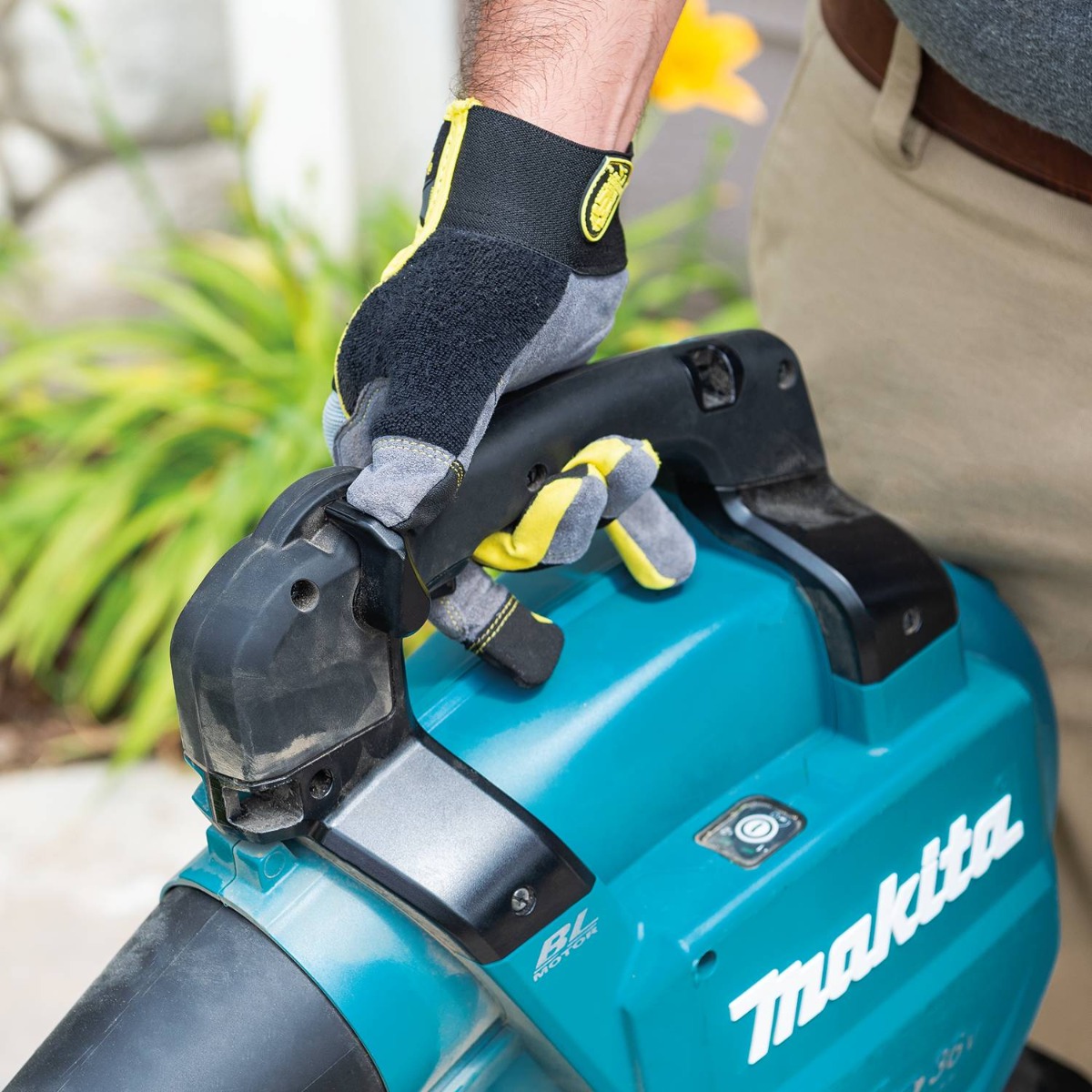 Blower
The DUB363ZV provides equivalent power to 25cc petrol engine blowers with up to 234km/h of blowing performance whilst also featuring 3.2kPa max. sealed suction, allowing you to take complete control of your garden.
Its 3-stage telescopic blower nozzle features an adjustment range of 5" extending pipe allowing you to reach closer to ground for convenience.
Vacuum
Easily converts from blower to vacuum with the vacuum attachment kit.
Precision suction power designed for fallen leaf cleanup without altering stone and rock settings in plant beds
Mulcher
10:1 mulch ratio reduces up to 10 bags of leaves down to 1 bag with its shredding blade.
This allows for more debris to be collected in the 50L bag for longer periods of use and less downtime.
The Makita 3 in 1 DUB363ZV blower vacuum mulcher has increased resistance to moisture and water for use in harsh outdoor environments. It has been designed to suit the needs of gardeners, maintenance staff, landscapers and the home user.