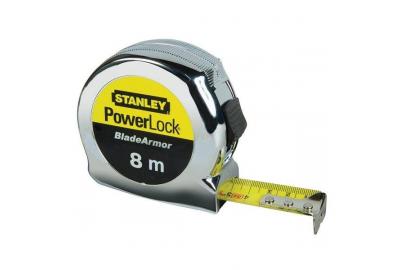 50 Years Of The Stanley Powerlock Tape Measure
The hand tool industry was revolutionised on the 1st April 1963 by Stanley employee and inventor, Robert West. He introduced the Stanley Powerlock Tape Rule which featured the first slide locking mechanism with a coilable spring. The SlideLock Mechanism transformed the production of tape measures along with the introduction of Mylar coating which eliminates rust.
The Powerlock tape has certainly stood the test of time selling 9 million units annually, as well as inspiring other modern tape measures. Last year the Fatmax magnetic tape was introduced widening the boundaries of the industry further. Although magnetic end hooks are common, the Stanley version is reportedly the first on the market where the magnet is attached so that it allows the hook and magnet to operate independently, giving an accurate measurement regardless of the measuring position.