Bosch PROCORE Batteries and Sets - ProCORE18V - Power In a New Dimension
Get the maximum performance from your Bosch 18v Professional Power Tools with the ProCore 18v battery range and Bosch BITURBO Brushless Tools supplied next day delivery from Buyaparcel.com.
A new dimension of POWER FOR ALL Bosch Professional 18V power tools: the ProCORE18V batteries 4.0Ah, 8.0Ah and 12.0Ah - the most powerful Bosch 18v batteries ever, thanks to the latest cell technology and superior heat management.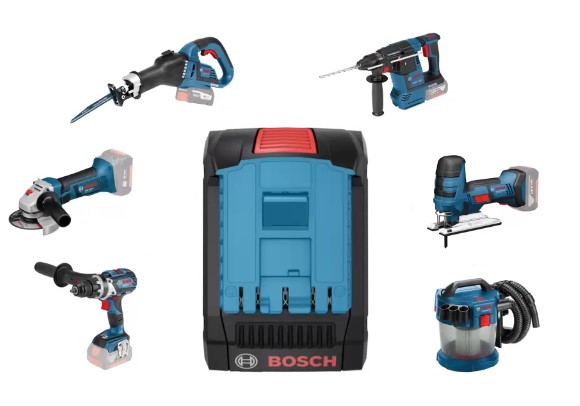 Bosch Procore is fully backwards compatible - Since the Bosch 18v Blue professional launch back in 2008 Bosch have been producing professional power tools on this 18v battery platform. The good news is all the new Bosch PROCORE 18v batteries will fit your old machines. So you will get all the benefits of the extra run time that the Bosch Procore high capacity batteries bring.