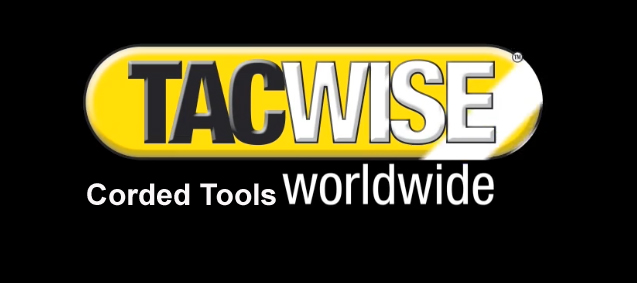 The benefits of electric tools also known as corded tools vs pneumatic and battery powered tools are many. They can be used all day on repetitive tasks without failing or needing to be charged. Often more light weight and easier to transport without the need for extra equipment such as batteries, chargers, and compressors.
Tacwise have a long history making corded tools and understand what is required to make a reliable, durable, and functional product. Typically, electric tools are used for tasks such as skirting boards, door frames, trim, upholstery, fencing, flooring. Most finishing tasks where power is available on site.
Corded electric fixing tools come in many different forms designed often for specific applications.
Some of the most common forms of corded electric fixing tools are detailed below.
Ideal for carpets, cables, flooring, sign fixing, animal cages / mesh.
Mainly used in 2nd fix when a more delicate touch and fine finish is required.
Heavy duty stapler tackers have a multitude of uses from 2nd fix to upholstery and carpet fitting or fencing.
In stock

- FREE STANDARD DELIVERY to most UK postcodes - Next Day Delivery Available

Tacwise 181ELS 1176 Electric Nail Gun 240V Includes 4000 Piece Nail Selection

Stock Code: 1176_NAILS

In stock

- FREE STANDARD DELIVERY to most UK postcodes - Next Day Delivery Available

In stock

- FREE STANDARD DELIVERY to most UK postcodes - Next Day Delivery Available

In stock

- FREE STANDARD DELIVERY to most UK postcodes - Next Day Delivery Available

In stock

- FREE STANDARD DELIVERY to most UK postcodes - Next Day Delivery Available