Makita Spring Cordless Garden Redemption 2022 - Claim your Free Products with Makitas Product and Battery Redemption Schemes
Valid for purchases between 01.02.2022 - 30.06.2022
We know that value for money is important right now.
That's why Makita UK are offering product redemption schemes where if you buy a qualifying machine from Buyaparcel.com, you can get Makita products completely free of charge and sent to your door.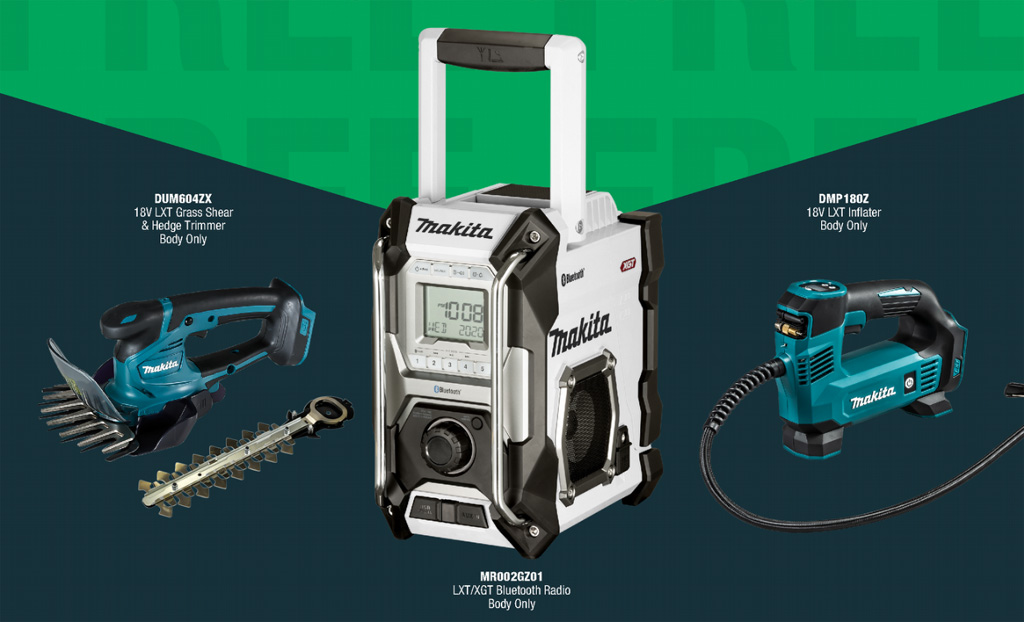 Buy any qualifying LXT Cordless Garden Products and you can claim
DCU180PT2, DCU180PTX3, DCU180PTX4, DCU180PTX4, DCW180RTE, DDG460T2X7, DLM330RT,
DLM382CT2, DLM382PG2, DLM432CT2, DLM432PG2, DLM460PG2,
DLM460PT4, DLM462PG2, DLM462PT4, DLM530PG2, DLM530PT4,
DLM532PG2, DLM532PT4, DLM533PG2, DLM533PT4, DLM480CT2,
DLM481CT2, DLM538CT2, DLM539CT2, DUB184RT, DUB186RT,
DUB362PG2, DUB362PT2, DUB363PG2V, DUB363PT2V,
DUC254RT, DUC256PG2, DUC256PT2, DUC305PG2, DUC305PT2,
DUC306PG2, DUC306PT2, DUC353PG2, DUC353PT2,
DUC355PG2, DUC355PT2, DUC405PG2, DUC405PT2,
DUH502RT, DUH523RT, DUH601RT, DUH604SRT, DUH751RT, DUH754SRT,
DUM111RTX, DUM604RTX, DUN461WRT, DUN500WRTE, DUN600LRTE,
DUR181RT, DUR189RT, DUR190LRT8, DUR190URT8, DUR191LRT8,
DUR191URT8, DUR192LRT, DUR194RTX2, DUR368APG2,
DUR368APT2, DUR368LPG2, DUR368LPT2, DUR369APG2,
DUR369APT2, DUR369LPG2, DUR369LPT2, DUX18RT, DUX60PG2,
DUX60PT2, DUA301PG2, DUA301PT2, LM001CX3, UB001CX2, UR101CX1 or UR201CX1
to choose between a FREE MR002GZ01 Makita Radio, DMP180Z Makita Inflator or DUM604ZX Makita Grass Trimmer.
Register your claim via the Makita Redemption Website below
https://www.buyaparcel.com/catalog/product/view/id/3014
Full terms and conditions can be found on the Makita UK Redemption page
How To Claim your Free Makita product
1 - You will need of copy of your receipt/invoice and the claim muct be made within 28 days of the purchase. All claims must be submitted by the deadline published on the Makita Redemption page

2 - You will also need to upload an image of the packaging product label and an image of the machine nameplate to show the serial number.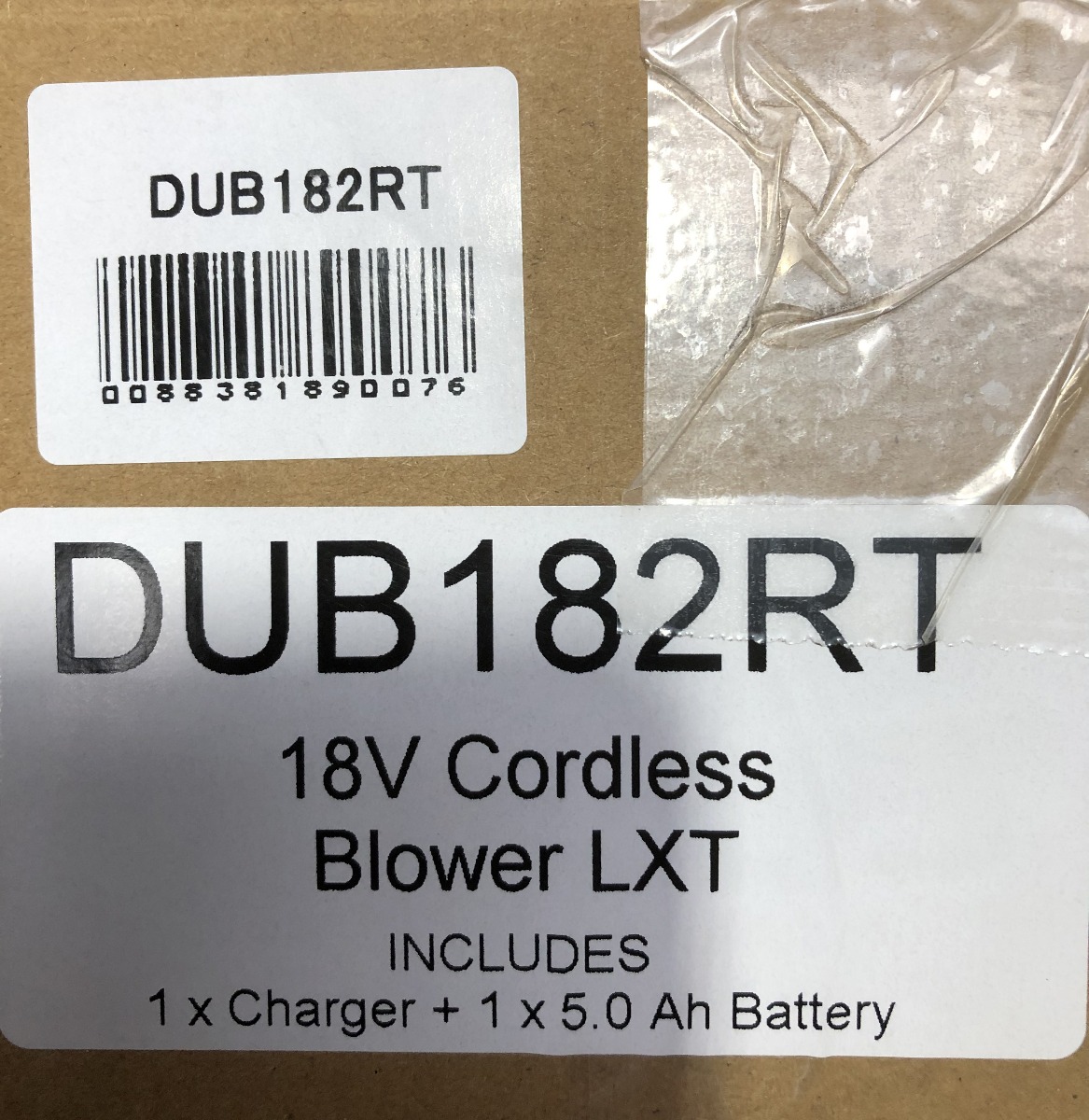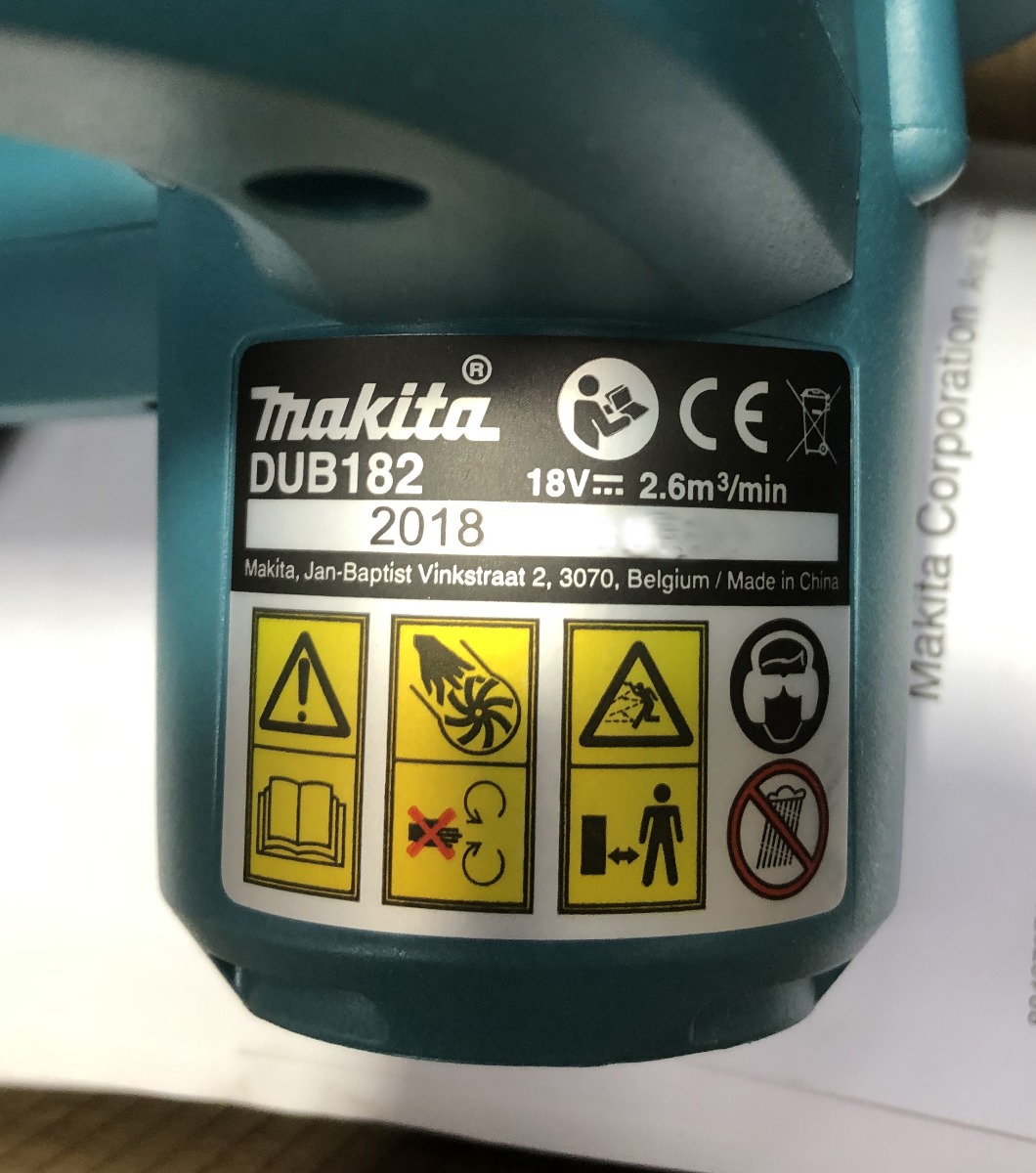 Please note this redemption must be made by the end user only, Buyaparcel or any other Makita dealer CANNOT make this redemption on your behalf.

Applications for redemption products to be delivered outside of the UK cannot be accepted as part of this offer.
Only listed models with "RT", "RTX" and "PG2" at the end of the model number will qualify for the redemption offer, complete kit models only.

Body only models with "Z" and "DZ" are not applicable and do not qualify for redemption claims.
Any in house kits that are made up by ourselves will not qualify for the free of charge product - only products that display the free product watermark.
Following verification and validation of their claim, Eligible Customers will receive their free product after 30 days
Full terms and conditions can be found on the Makita Redemption page
To find out what products qualify please browse the list below and lookout for a watermark on each qualifyting product.
This promotion has now ended