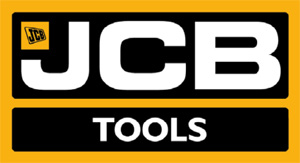 Buyaparcel is the home of JCB Tools - Including the JCB 18v Power Tool Range. Designed and developed by a company with 75 years of
Buyaparcel is the home of JCB Tools - Including the JCB 18v Power Tool Range. Designed and developed by a company with 75 years of experience.
In 1945, Joseph Cyril Bamford created the very first JCB product – a tipping trailer. Today, JCB is one of the world's largest manufacturers of construction, earthmoving, agricultural and materials handling equipment. JCB is the global market leader in machines such as backhoe loaders and telescopic handlers and therefore enjoys an excellent reputation. The product focus is on the aspects of efficiency, productivity, performance and safety. In every corner of the world you will find JCB machine. Hard work and is what JCB do best, what they have always done and indeed what they are famous for.
So when it comes to building JCB Power Tools you could say this is the natural home for JCB. The JCB 18v Cordless Power Tool range gives the professional tradesman a robust protect at a competitive price. The JCB 18v range has been researtched and designed to the needs of the professional user to engineer a fit for purpose performance product ready for thr trade. The JCB 18V cordless platform features a one battery system that delivers long lasting powerful battery life to meet the demands of high specification robust power tools.
The JCB Power Tool range is designed and tested for the trade and comes complete with a straight forward 3 year guarantee that covers any faulty JCB power tools, JCB Batteries and chargers. Just register you tools at https://www.jcb-tools.com/
JCB also have a comprehensive range of Hand Tools, Accessories and storage solutions.
JCB employs 14,000 people at 150 locations worldwide. Today, production takes place in 22 plants around the world, including twelve in the United Kingdom, five in India and others in Brazil, China and the USA. The products are sold and serviced worldwide by a sales network with 2,500 dealer depots.
The global parts network puts over a million original spare parts and attachments on its way every week, which reach their destination all over the world within 24 hours.
...
JCB Power Tools - Quality Tools from the brand you can trust
In every corner of the world, you'll find a JCB machine. Since our beginnings in 1945, we have always invested heavily in research and development, keeping JCB at the cutting edge of innovation. Today, JCB has some of the finest engineering facilities across the globe, producing a range of over 300 machines and maintaining a reputation for unrivalled customer service.

The same innovation to always get the job done better, the same quality to never let you down, the same engineering heritage and expertise that you can trust, can be found in our latest range of JCB Tools.
Features of the JCB Tool range include:
JCB 18v Cordless Power Tools
The JCB 18V Cordless Range is fuelled by a common battery platform. Featuring a range of battery capacities from 2 Ampere to 5 Ampere and now with the E-Tech Battery up to 8 Ampere.
Having one battery to fit all 18V products and the option of complete. Whether drilling, cutting, grinding or finishing, JCB have the perfect cordless tool solution. 
JCB 18v Cordless Kits
More often than not, cordless kits are the most efficient way to purchase, transport and store power tools, whether in system-based cases or convenient trolley bags, JCB have a range of kits from twinpacks to 7-Piece kits available in both cases or kit bags.
The JCB L-Boxx system is compatible with Sortimo van fit systems for secure and organised storage.
Here at Buyaparcel we have worked with JCB Tools to offer a range of kits from twinpacks to larger system based options with multiple batteries to accommodate more than one user, available in JCB L-Boxxes or kit bags. 
JCB Tools L-Boxx system kits are compatible with Sortimo van racking systems for organised and secure storage. All tools are also available as body only units and can be added to a starter kit at a later stage. 
All JCB Tool kits are available in both L-Boxx format or using small or large kit bags. Whether starting with a small kit or a full mobile workshop, its simple to add further tools to build a kit to meet your specific needs. JCB Batteries, chargers, accessories, and bare tools are all available separately to customise your tool kit. Bespoke kits can be supplied to order, to suit your business needs, especially when required for multiple users or production applications.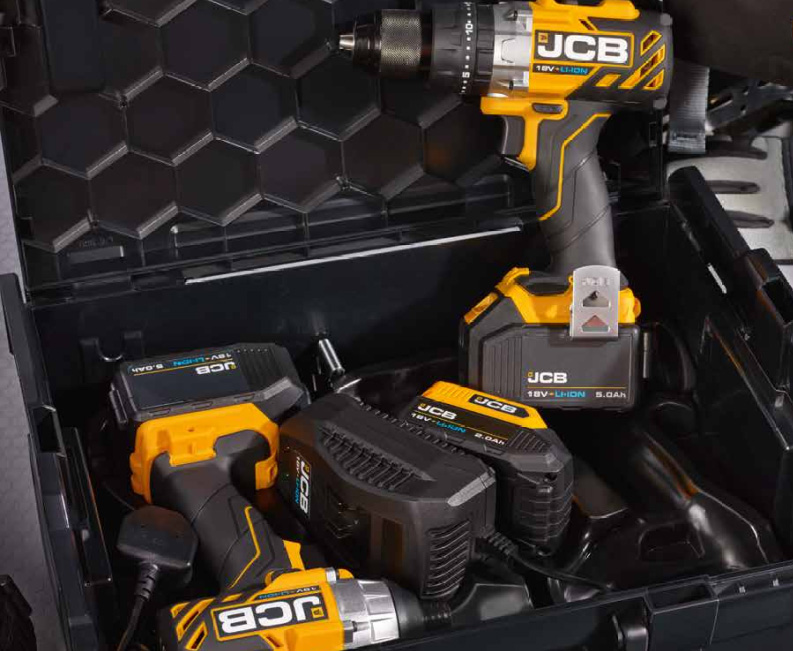 JCB 18v Brushless Power Tools
Part of the JCB 18v Power Tool range includes a range of brushless tools.
The benefits of brushless technology is known and expected by the professional user. Users of JCB Brushless tools will experience up to 50% more run time than an equivalent brushed machine. JCB brushless technology will provide the user with up to 25% mower power and extend the motor life of the machine by up to 50% due to lower friction and better heat dissipation results in longer motor life.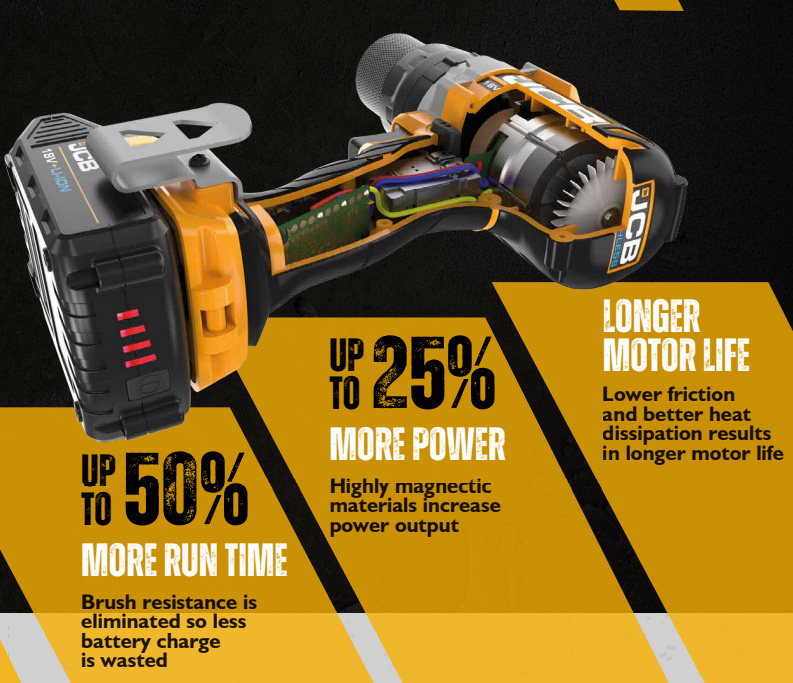 JCB Power Tools - Feature the latest Lithium Ion Battery Technology
Available in batteries ranging from 2 – 8Ah. The includes the JCB E-Tech Battery and JCB E-Tech Max Battery which are fully backwards compatible with the existing 18v range. The JCB E-Tech battery has a ligher and more compact design and features higher capacity battery cells that allow the battery to be 25% smaller. JCB Cooltech technology keeps the cells cool so they dont overheat, giving up to 25% longer run time.

JCB L-BOXX Sortimo Storage System
JCB Power Tools and JCB Power Tool Accessory Kits come already packaged in one of the world's leading professional tool storage and van racking systems. This means they're securely stored, enabling efficient use of transportation space and making them clearly identifiable whether on the jobsite or in a workshop. 
The JCB L-Boxx storage system made by Sortimo is a well established, rugged and versatile solution for ensuring all tools are easily identifiable and accessible as well as being secure and protected from damage. Van racking systems are designed to secure the L-Boxxes in a neat and tidy stack and for individual tools, the majority of our power tools comes with a blow moulded tray designed to fit perfectly into the L-Boxxes ensuring every tool has its place.
The L-Boxx cases clip together to form a secure stack which can be easily transported by hand or with a small trolley. Identification labels provide a quick reference to contents making efficient use of time as well as storage space.
JCB 3 Year Comprehensive Warranty
JCB Tools provide an efficient service for repairs and warranty claims.
Online registration within 30 days of purchase is mandatory to activate your standard 3 Year Warranty.

You will be given the option to extend to a 5 Year Warranty (extra charges may apply).

Registration is only available online via http://www.jcb-tools.co.uk.