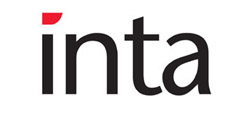 Inta is the UK's leading manufacturer of anti-scald bathroom products. Inta's goal is to make bathrooms safer, whilst remaining stylish and comfortable.
Offering one of the widest and most diverse tap and shower collections on the market, Inta's range comprises everything from traditional to contemporary. Dedicated to quality, safety and style, Inta has earned itself a reputation as one of the best bathroom product manufacturers in the UK.
Since 2002, Inta's goal has been to make bathrooms safer whilst remaining stylish and comfortable. Thier anti-scald agenda and commitment to energy efficient products has positioned them at the forefront of bathroom innovation.
In stock

- FREE STANDARD DELIVERY to most UK postcodes - Next Day Delivery Available

Inta 1 Pair Modern Chrome Radiator Towel Rail Angled Valves 15mm Compression

Stock Code: 1025CP

In stock

- FREE STANDARD DELIVERY to most UK postcodes - Next Day Delivery Available

In stock

- FREE STANDARD DELIVERY to most UK postcodes - Next Day Delivery Available

In stock

- FREE STANDARD DELIVERY to most UK postcodes - Next Day Delivery Available

In stock

- FREE STANDARD DELIVERY to most UK postcodes - Next Day Delivery Available