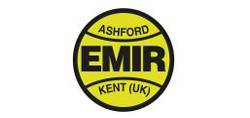 EMIR, began life in 1932, quickly earning a reputation for the craftsmanship that went into its range of wooden planes and other quality hand tools.
Today, after over 70 years of trading from the UK, EMIR has gained a world-wide reputation as engineers and manufacturers in wood and urethane, with a product range that includes hand tools and many more.
The EMIR range of benches for education is rooted in a design, which uses interchangeable hardwood components that can be drawbolted together in different combinations. The tops feature the characteristic EMIR brace end that ensures flatness.