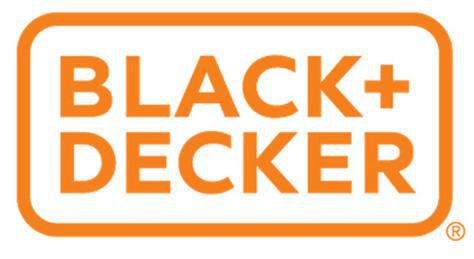 In 1910 Baltimore USA two young men S. Duncan Black and Alonzo G. Decker launch a machine shop. Fast forward to 1917 and the first Black and Decker patented portable electric drill is coming off the production line.
In 1925 Black & Decker comes to the UK. The game changes worldwide when Black and Decker introduce the world's first cordless electric drill in 1961 shortly followed by a cordless hedge trimmer.
From this point on Black and Decker continue to bring unique products to market that have become household names worldwide such as the Dustbuster in 1979, the KA161 Mouse sander in the 80s and more recently the FLEX™ Vac. In 2010 the company celebrated 100 years of innovation with many many more to come.
In stock

- FREE STANDARD DELIVERY to most UK postcodes - Next Day Delivery Available

Black Decker X29991 3 x Scorpion Saw Blade Set Wood Plastic Metal KS890 KS880

Stock Code: X29991-XJ

In stock

- FREE STANDARD DELIVERY to most UK postcodes - Next Day Delivery Available

Black Decker X29991 6 x Scorpion Saw Blade Set Wood Plastic Metal KS890 KS880

Stock Code: X29991-XJ_2

In stock

- FREE STANDARD DELIVERY to most UK postcodes - Next Day Delivery Available