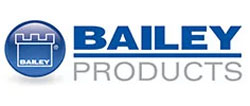 Bailey Brothers formed in the 1970's and in 2000 with Peerless Stampings became Bailey Peerless. Both companies having a history stretching back over 70 years in the manufacturing of quality brass products. In 2001 the business was acquired by Carro EMS Limited who are a member of The Marmon Group of companies.
The manufacturing quality of Bailey products is of the highest standard, and this has been reached through years of experience and expert knowledge of the industry.
In 1991 the company's Quality Management System was assessed by BSI and registered to BS 5750 (now ISO 9001:2008), certifying Bailey's ability to consistently supply quality products.
Bailey are also associate members of the National Association of Chimey Sweeps.