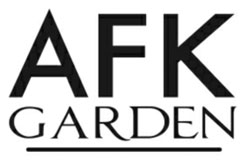 About AFK
AFK is based in the Lincolnshire countryside, and uses the most advanced woodworking equipment currently available to design and manufacture good quality wooden garden furniture to enhance your garden.
AFK combine traditional construction methods with state-of-the-art machinery to product high quality products.
AFK is always investing in the newest CNC machinery, automatic spraying robots, automatic drying ovens, and conveyor system to help produce products with the best finishes possible.
All of AFK's products are manufactured in the UK using high quality FSC® certified materials. Any waste produced by AFK is turned into wood pellets for use as biofuel, and wood shavings for animal bedding.
AFK offers a range of arbours and swing seats to give you piece of mind when it comes to the product lifetime.