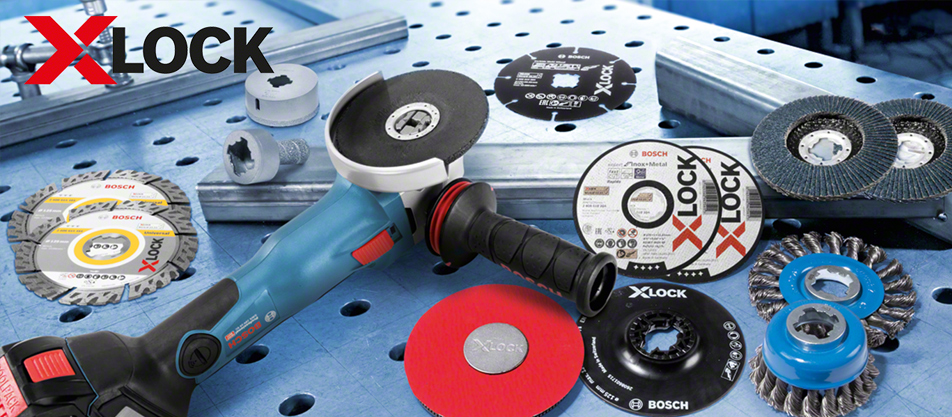 Bosch X-LOCK Grinders and Accessories
Bosch Professional provides a huge number of X-LOCK tools and accessories to cope with every application and user need.
The innovative Bosch X-LOCK Grinder changing system by Bosch Professional provides you with a wide range of high quality accessories you can change in a matter of seconds.
Maximize your efficiency and work faster under any circumstances. In just one click, you are ready to go!
Find all Bosch X-LOCK Accessories you need to make your work more convenient.
Why Choose a Bosch X-LOCK Grinder?

What is Bosch X-lock?
Can I also use my Bosch X-LOCK cutting dics for my conventional angle grinders?

Almost all Bosch X-LOCK accessories are compatible with conventional angle grinders. Exceptions to this today are accessories that have a threaded mount, e.g.: diamond core cutters and wire cup brushes.
Can I use my conventional Bosch X-LOCK accessories for my X-LOCK angle grinder?

This is not possible because the accessories require a corresponding Bosch X-LOCK interface.