This Competition has now ended ! Stay tuned for more Bosch Competition, Bookmark this page and keep upto date with our social media pages to stay right upto date with more events!

When you spend £70 or more in a single transaction, and the value of items from the Bosch 18v Power For All range exceeds £70.
The transaction must include at least one Bosch 18v power tool ( kit or bare unit ) in your order, from the Bosch Home & Garden range.
The basket can be made up of other items but the £70 threshold must be achieved by items from the Bosch 18v Home & Garden Power For All range.


Please note that transactions which contain only batteries or chargers, or both and no other tools will not be eligible for this promotion.
Offer available between 03.04.2023 - 30.06.2023. Terms & conditions apply.
Register your transaction now to claim your "FREE 18v Power For All Battery".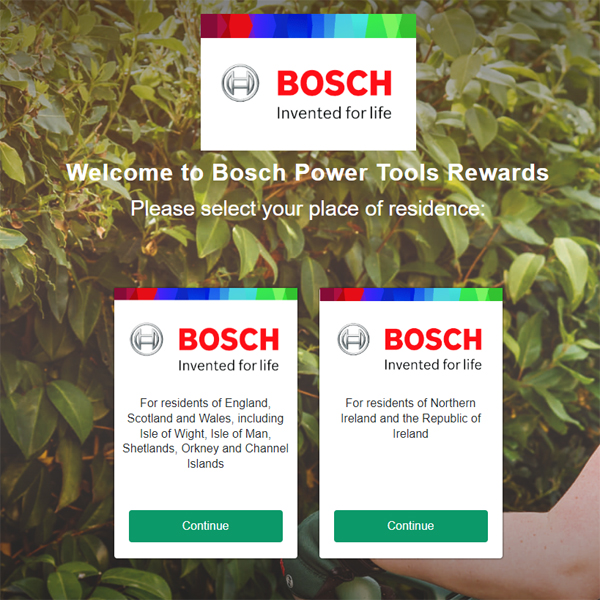 Please find the qualifying Bosch Products in our table at the bottom of the page :